Year 1 Phonics 
Phonics Screening Test
At the end of Year 1 all children's phonic knowledge is tested using the Phonics Screen. All children Year 1 in England take this test. Children who do not meet the expected standard in phonics in Y1 have to retake to test at the end of Year 2. Attainment in the Phonic Screen at Peover Superior has been consistently well above the national average.
Early Years and Phonics Summer 2023: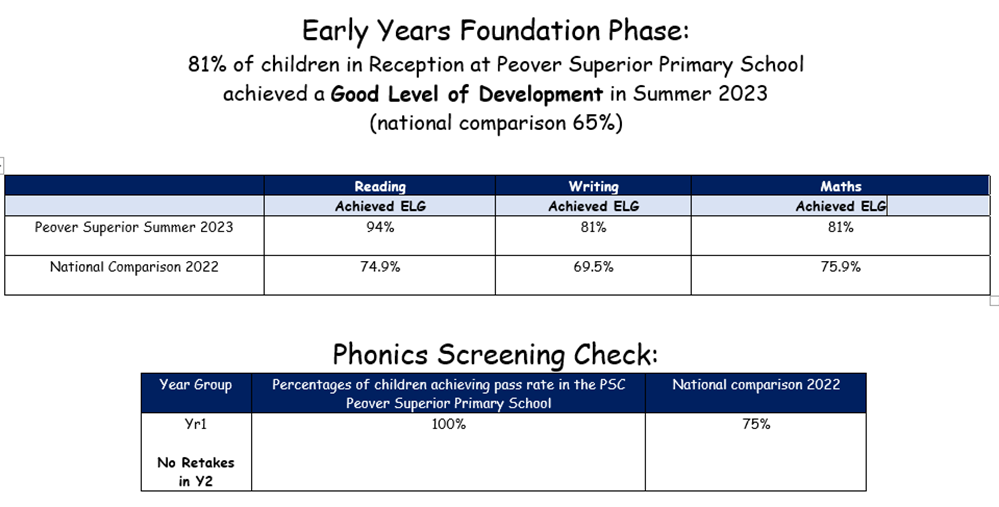 In 2017 and 2018 Peover Superior is the highest attaining school for achieving the Year 1 phonics test in Cheshire East.
Year 1 Phonics attainment

| | | |
| --- | --- | --- |
| Year | School | National |
| 2015 | 100% | 77% |
| 2016 | 88% | 81% |
| 2017 | 100% | 81% |
| 2018 | 100% | 83% |
| 2019 | 92% | 82% |