World Percussion
This year, for the first time, Mr Proctor from Love Music Trust, is leading World Percussion sessions for children in Key Stage 2. The children have a hour lesson, once a week. During the autumn term the focus was Brazilian Samba rhythms and instruments. In the spring term the children have enjoyed playing African Djembe drums. This term the stimulus will be the musical 'Stomp'.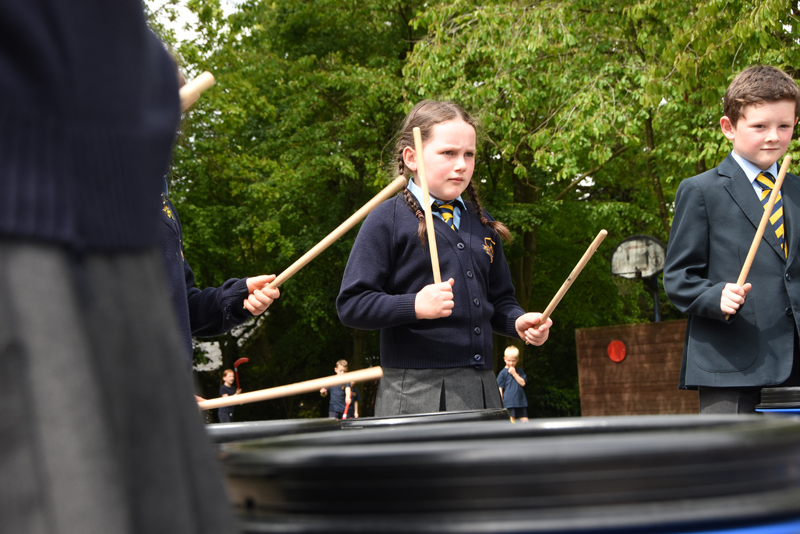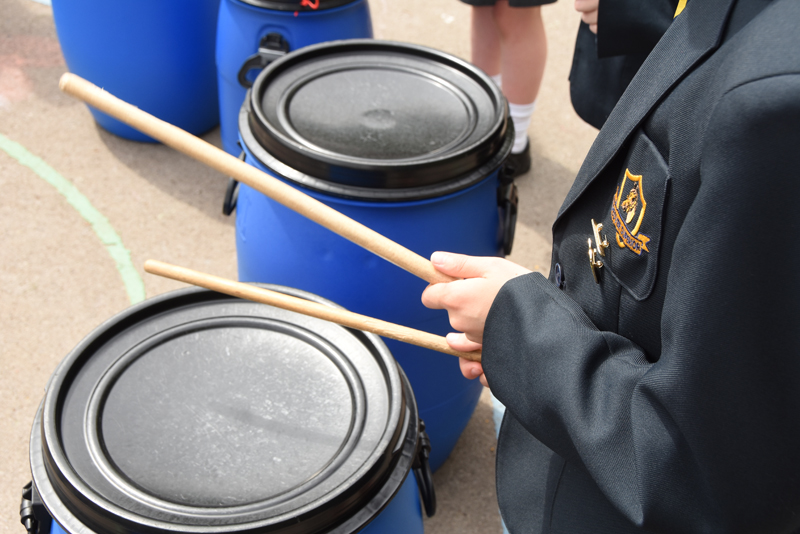 A message from Mr Proctor
I am pleased to announce that I am opening a Brazilian Samba School.
"I have been inspired by my travels to Rio to open up an opportunity for young people to investigate, play and perform together, learning advanced percussion skills. I am really excited and anyone aged 7-19 is welcome to join. We will meet every Thursday evening from 5.30-6.45pm at Sandbach School, CW11 3NT. It is a very unique extra-curricular group as there really is nothing quite like it in Cheshire at the moment. It will have a progressive and advanced nature so that the children can discover more exciting and authentic music than we have time for in school. The cost for the class is only £3 per week (10 weeks per term) which is a very good value hobby/club to have I reckon."
New! Love Music Trust Samba School
Here is your opportunity to join one of the only Brazilian Samba Schools in Cheshire! You are invited to join a weekly drumming class on a Thursday evening from 5.50-6.45pm at Sandbach School, CW1 3NT. The cost of the class is only £3 a week (10 weeks per term). You will learn with Graham Proctor (LMT World Percussion Tutor: Mr Proctor). He will teach you all the drumming skills, instruments and music from Rio de Janeiro in the classic Rio Samba School style. If you're up for it and would like to join, maybe bring a school friend and sign up together! You can also sign up and meet some new friends. All you need to do is click this link: https://www.lovemusictrust.com/parents-and-pupils/ensembles/. Search for LMT Samba School under "percussion" and register by clicking on the sign up button. We're really looking forward to hopefully seeing you there! If you have any further questions or want to find out more, contact Kelly at the Love Music Trust at kthomson@lovemusictrust.com.