Uniform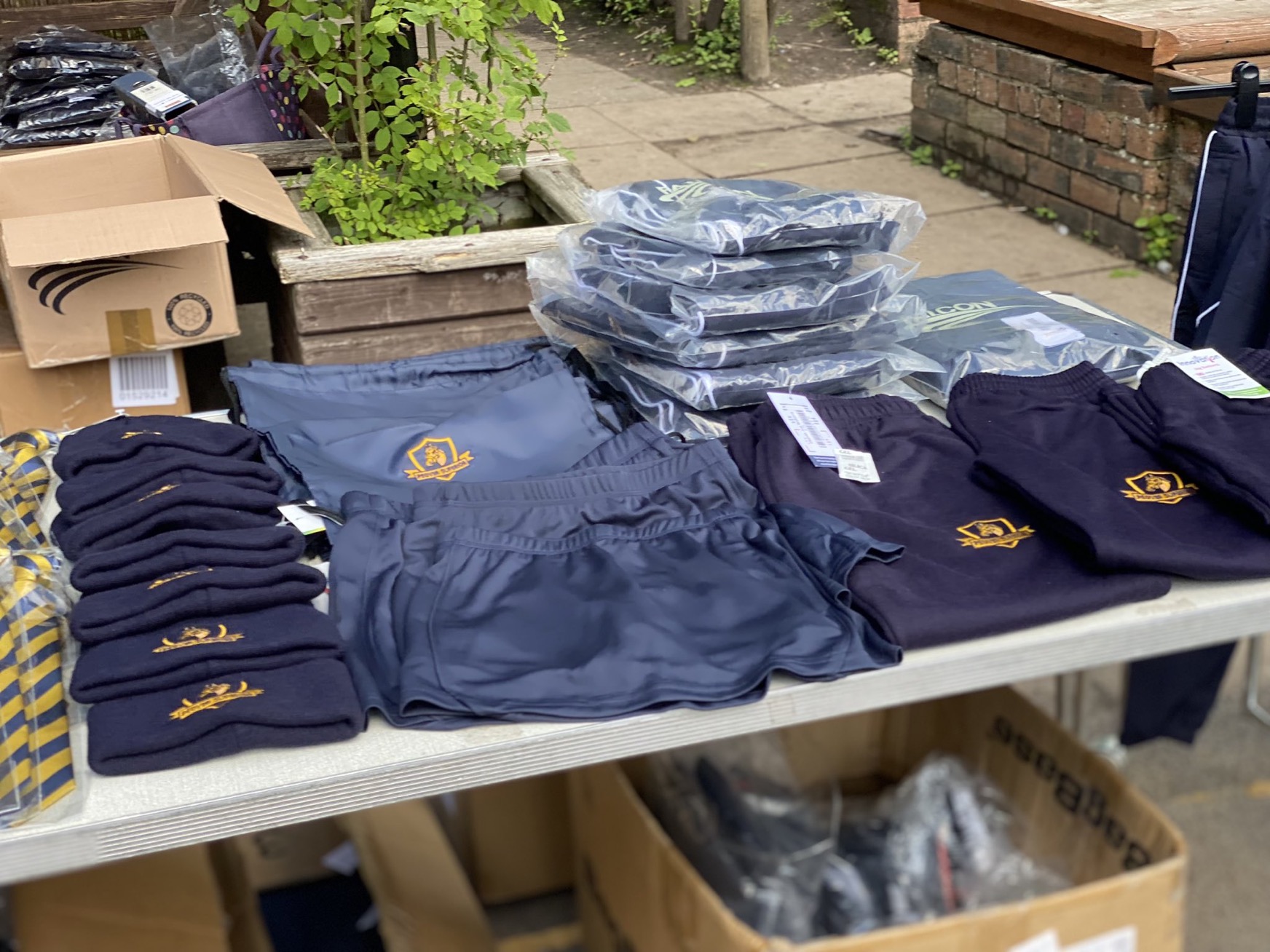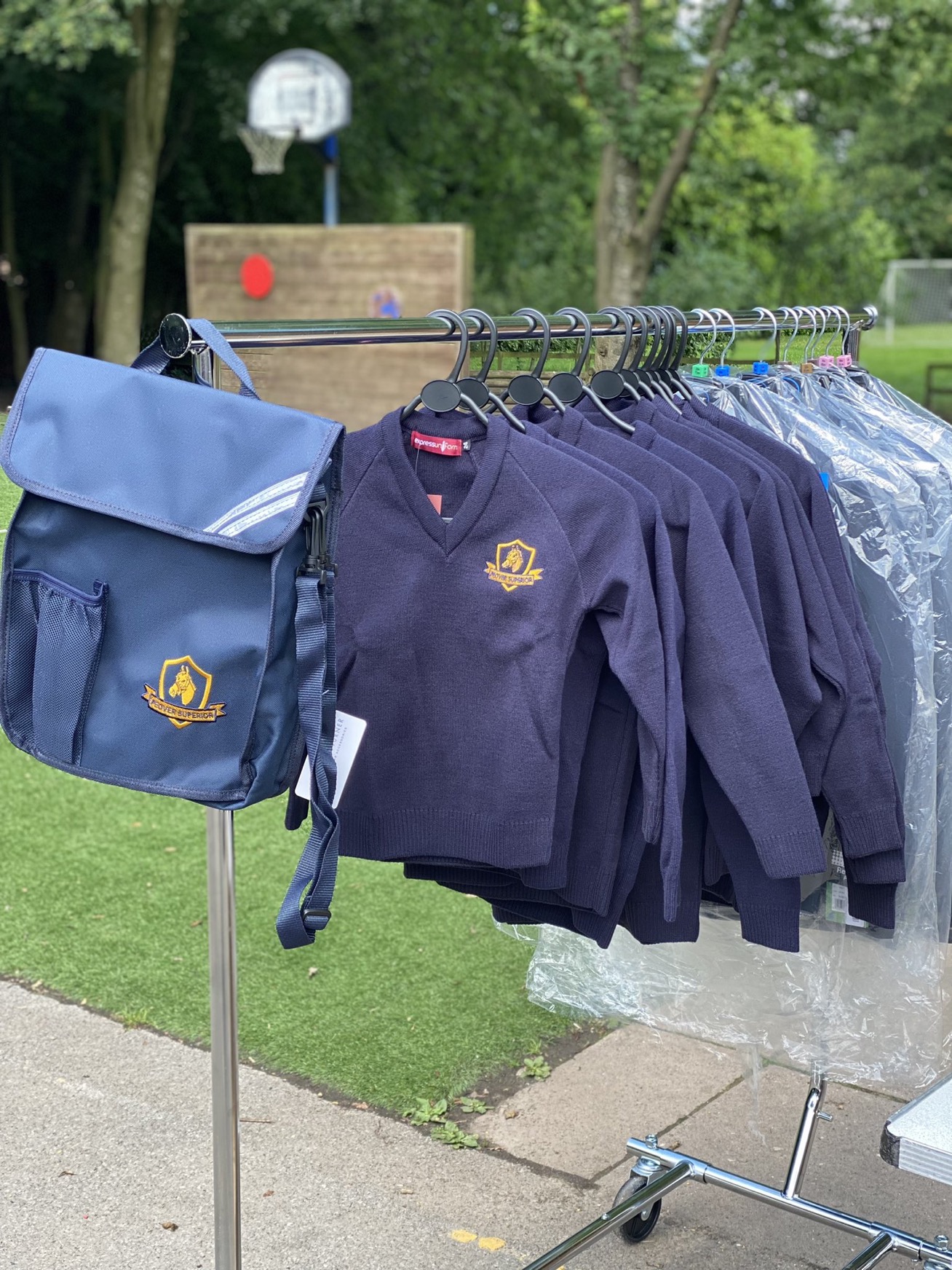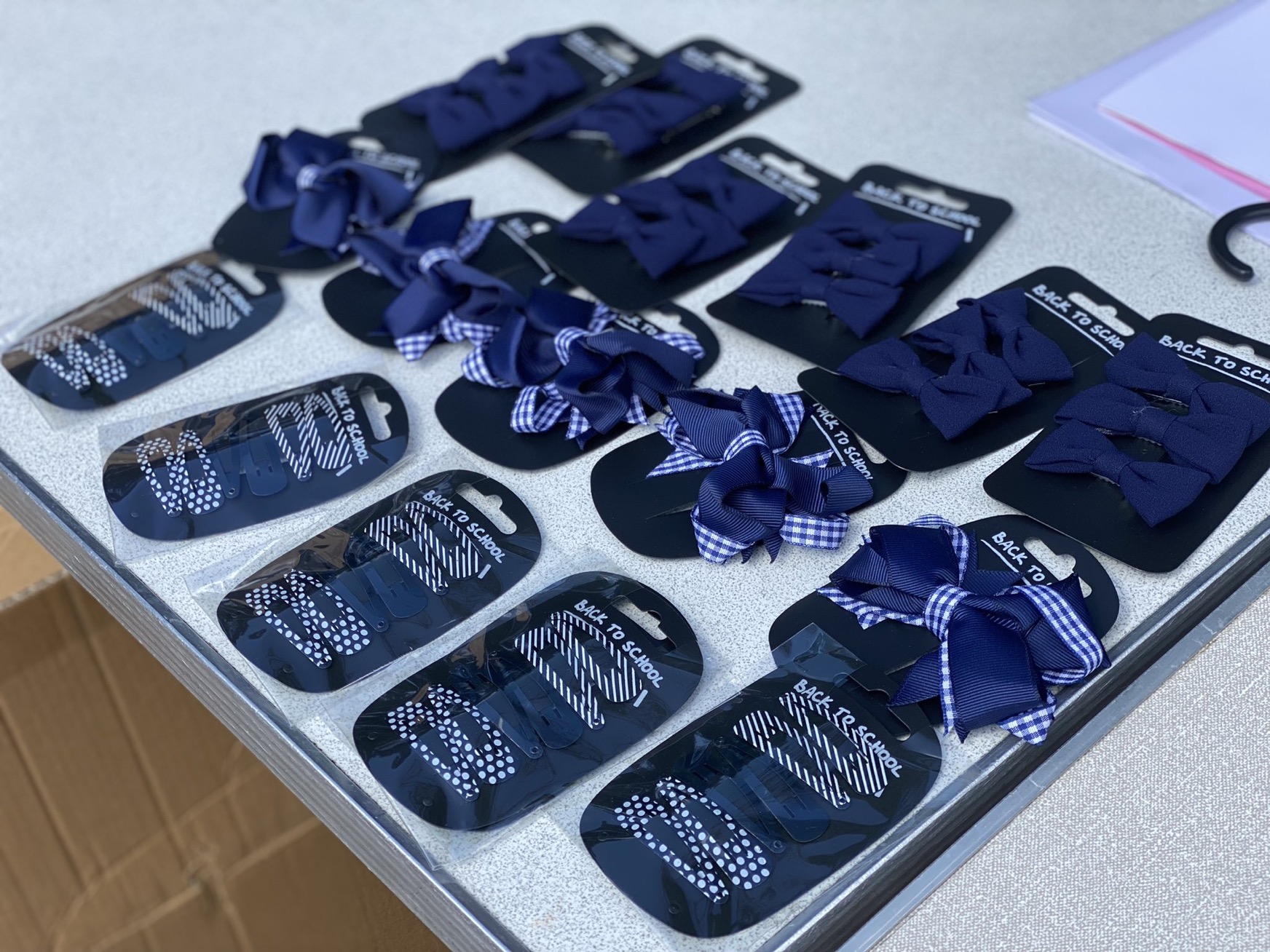 Peover Superior Endowed Primary School Uniform
Our school uniform is as follows:
School navy blue jumper or cardigan with school logo
Pale blue cotton shirt (long or short sleeve)
Blue and gold striped tie
School book bag will school logo
Grey trousers, skirt, shorts or skorts
Black shoes
Light blue gingham dresses/playsuits in the summer
PE kits
School navy blue T-shirt with school logo
Navy blue shorts
School gym bag with school logo
Suitable trainers
Suitable sports footwear, e.g. football boots, shin pads when necessary
Parents/carers are responsible for ensuring their child brings their PE kit to school when needed.
Footwear
Black shoes should be worn. Pupils are not permitted to wear boots. If a pupil needs to wear wellington boots or warm boots to travel to school in comfort, they must have their normal school shoes with them to change into.
Block heels of no more than 3cm may be worn.
Jewellery
One pair of stud earrings – no other piercings are acceptable.
Pupils are not permitted to wear any other jewellery in the academy grounds, with the exception of a watch, due to health and safety risks.
We have a new school uniform supplier. All uniform can be ordered online from Express Uniform, a local Cheshire based company. A pop up shop also takes place in school during the summer term to enable you to try on different sizes before ordering. Please see their website https://www.expressuniform.co.uk/ for further details of how to order. You can view our bespoke school uniform pages by clicking this link. https://www.expressuniform.co.uk/product-category/peover-superior-school
There are no minimum order quantities and your uniform will be delivered directly to your chosen address. As well as our approved decorated school uniform, you are also able to order plain items such as trousers, skirts and shirts.
Name Tags
Name tags for uniform and other personal items can be ordered via My Name Tags. For every order of personalised labels for children's clothing and equipment, My Nametags will contribute 24% to the school. Please help us to return lost clothing and support school's fundraising efforts by placing an order for labels with My Nametags using the link below.
https://www.mynametags.com/affiliate?id=30861
Please see the full School Uniform Policy here.