The Aspirer Research School
Research Informed Practice at Peover Superior Primary School
"Schools today are in a better position to judge what's most likely to work in their classroom than they were 10 years ago. We have access to more robust evidence about which teaching and learning strategies have been shown to be effective, and, as the evidence base has grown, so too has teachers' appetites for it. But generating evidence only takes us so far. Ultimately, it doesn't matter how great an educational idea o intervention is on paper; what really matters is how it manifests itself into the day-to-day reality of schools." Sir Kevan Collins, CEO, Educational Endowment Foundation.
At Peover Superior we use research informed and evidence based practice to improve outcomes for all our pupils. By looking at the evidence about 'what has worked', it gives us a best bet about what is most likely to work at Peover Superior.
Mrs Hesmondhalgh and Miss Crumbleholme are Evidence Leads for the Aspirer Research School. As evidence based teachers, we support Peover and other schools in making the best evidence informed decisions about teaching and learning.
You can visit the Aspirer Research School Website or the Research Schools Network to find out more about evidence informed practice.
Evidence into practice
Click here to see the blog from Aspirer Research School to see how we have used research evidence to inform the decisions we have made to improve the school.
In the first blog, Mrs Hesmondhalgh talks about the how the school has developed a whole school approach to handwriting using research from Dr Angela Web and the National Handwriting Association.
Research2Teaching Seminars:
The Aspirer Research School runs regular Research2Teach Seminar throughout the year as well as bite sized sessions unpicking the findings of the EEF's Guidance Reports. Click here for more information on the guidance reports we use to inform our practice at Peover.
Click on the links to see the individual guidance reports our teaching pedagogy is heavily informed by:
Improving Literacy in Key Stage 1
Improving Literacy in Key Stage 2
Improving Maths in Key Stage 2 and 3
Metacognition and Self-Regulated Learning
Professor Kate Cain, University of Lancaster 'Listening & Reading Comprehension in Early Years'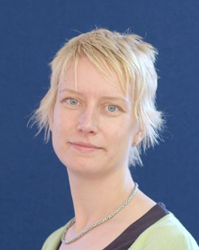 Professor Kate Cain is Head of the Department of Psychology at Lancaster University. Her research focuses on how language skills and cognitive resources influence reading and listening comprehension development and how weaknesses in these contribute to comprehension problems. Her books include 'Understanding and Teaching Reading Comprehension' (Routledge) and 'Reading Development and Difficulties' (Blackwell-Wiley). She is a former Editor of Scientific Studies of Reading and her work on understanding and teaching reading comprehension has directly influenced educational policy and practice in England.