Reception Class Miss Reeks
Welcome to Reception!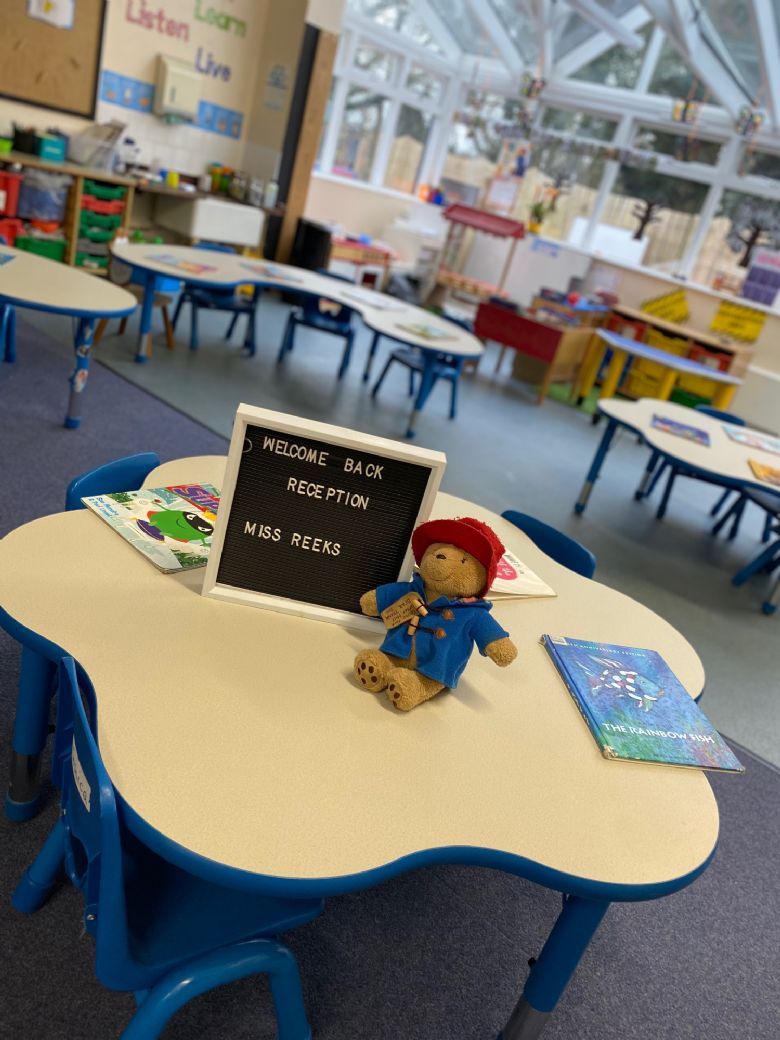 Welcome Back Reception! I am so excited for you to start school and for all of the wonderful learning that we will be doing over the next few weeks. We will be starting our Phase 2 Phonics, reading and writing as well as our Maths learning too!
We will be using Tapestry to upload all of the wonderful learning that you have done throughout the day to share at home, and anything you want to share with us that you have done at home too!
Mrs Wootton will stay with us in the mornings and then some afternoons we are going to be having Mrs Whiles join us too, which we are very excited about in Reception!
General Reminders:
- P.E is on Wednesday and Thursday, children can come to school wearing their P.E kit.
- Please can children bring in their water bottles with their names clearly labelled on them, these can stay in school for the week and go home on Fridays.
- Please can children bring into schools their wellies, as now the weather is getting a little colder and wet, we can start still explore the fields and get outside!
I am looking forward to a new year together!
Miss Reeks :)