Pupil Leadership Team 2020-2021
Following a rigorous and extremely successful application process, we now have 16 members in our Pupil Leadership Team.
If you would like to know who they are, please look at the display board in the school entrance hall where some of the children have explained why they wanted to be a member of the Pupil Leadership Team below.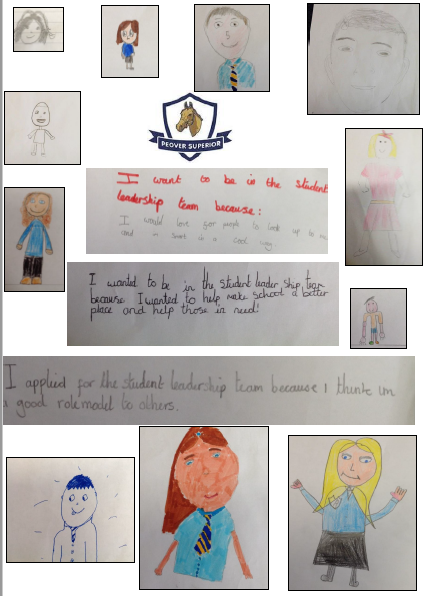 ''I love organising things'' - India
''I am a really enthusiastic person'' - Sam
''I wanted to make school a better place'' - Harry
''I have lots of ideas to make Peover awesome!'' - Freya
This year we have lots of wonderful things planned, and the children have been busy meeting with Miss Reeks to discuss some of their ideas. These include; a buddy bench, wet play games and ideas and helping to develop our Child-Friendly Safeguarding Policy!
Children have been encouraged to share their thoughts and feelings around the values of - CARE, ACHIEVE, BELIEVE. Watch this space for further updates.