Principal's Welcome
A huge welcome to all our children, parents, carers and interested visitors. It is a real pleasure and absolute privilege as the Principal of Peover Superior Primary School to welcome you to our website.
Peover Superior is a delightful, small school at the heart of the village of Over Peover in beautiful, rural Cheshire. This unique school has a long history of successfully providing the highest quality of education. We proudly celebrated our Centenary recently; there have been many challenges and changes to school, but throughout the past 100 years we have always prided ourselves in making our children feel special; nurturing their talents in all areas of the curriculum.
We are blessed with a huge outdoor space with an exciting range of facilities to encourage a love of the outdoors - an important part of the school ethos. I am passionate that we create a truly outstanding school built on secure foundations of excellent teaching; an exciting, memorable and personalised curriculum and consistently high academic attainment and progress for all children.
It is our vision that the children of Peover Superior leave us in Year 6 as happy, successful, articulate, aspirational and empathetic young people, eager for the next stage of learning in their lives and respectful towards the differences of cultures in modern British society.
As a small school we foster a whole school family atmosphere where children feel confident to express their individuality, their talents and know that success in any aspect of their lives will be rewarded and celebrated. Together we have made Peover Superior a unique place for your children in which to learn, grow and flourish in.
Whilst this website provides you with lots of useful information about our lovely school, it is no substitute for a visit. We welcome you to come and look around, spend time meeting our children and staff to really get a true flavour of how special Peover Superior really is.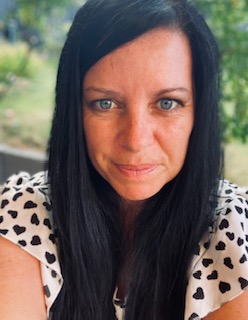 Mrs Joanne Munro
Email: head@peoversuperior.cheshire.sch.uk
Twitter: @MrsMunroPeover
Telephone: 01625 861384