Peover Superior Research School
Welcome to the Peover Research Page
Research within primary schools is a hugely important part of teacher Continuous Professional Development (CPD) and also a way to network with other teachers and professionals to improve and enhance children's learning. Being part of the Multi Academy Trust (MAT) , The Aspire Educational Trust, Peover has access to attend multiple research seminars throughout the year and have opportunities to take part in many exciting research trials.
I am the research lead for Peover, if there is anything you have an interest in or if you would like to suggest something please do not hesitate to discuss this with me.
Keep checking this page throughout the year for updates (scroll down for recent news).
Miss Crumbleholme
You can visit the Aspirer Research School Website to find out more about the exciting work that is currently happening.
Evidence into practice
Click here to see the bog from Aspirer Research School to see how we have used research evidence to inform the decisions we have made to improve the school.
In the first blog, Mrs Hesmondhalgh talks about the how the school has developed a whole school approach to handwriting using research from Dr Angela Web and the National Handwriting Association.
Research Update Autumn 1
This year we have some very exciting research opportunities available to us which we will keep you updated on throughout.
Our first Research to Teach seminar this year will be with Dr Angela Webb all about handwriting. We are hoping to find out top tips and ways in which to help and support our children with their handwriting. Watch this space for information on how you can help at home!
Research update - Summer 1 (April-May 2017)
Research Review:
Being part of the research school is extremely exciting as we have access to a range of resources which we can adapt and change with an overall aim to improve our school. However, there isn't much research on small schools and the impact they have on children socially and emotionally which shocked me, considering there are quite a few of us in the UK! Therefore, over half term I was lucky enough to have the opportunity to meet with an educational Professor from Edge Hill University to discuss areas of potential research to help us as a small school grow and progress. It is something which is of great interest to me and it raised a lot of motivating questions and areas for scope. Over the coming months we will begin collecting research from Peover to collate and analyse with an aim to inform teaching and learning across school. If there is anything you are interested in regarding research please do not hesitate to ask or put your suggestions forward.
I look forward to an exciting few months ahead!
Research2Teaching Seminars attended so far in 2017:
Professor Kate Cain, University of Lancaster 'Listening & Reading Comprehension in Early Years'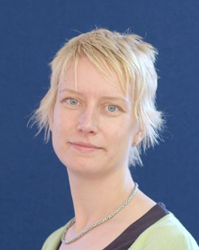 Professor Kate Cain is Head of the Department of Psychology at Lancaster University. Her research focuses on how language skills and cognitive resources influence reading and listening comprehension development and how weaknesses in these contribute to comprehension problems. Her books include 'Understanding and Teaching Reading Comprehension' (Routledge) and 'Reading Development and Difficulties' (Blackwell-Wiley). She is a former Editor of Scientific Studies of Reading and her work on understanding and teaching reading comprehension has directly influenced educational policy and practice in England.
Research Trials we are involved with:
We are currently involved with the 'Zippy's Friends' research trial. The programme has been developed specifically for five to seven year-old children of all abilities. It teaches them how to cope with everyday difficulties, to identify and talk about their feelings and to explore ways of dealing with them. It also encourages children to help other people with their problems. We are the controlled group this year, which means we are eligible for money to buy the scheme of work at the end of the research trial.
Research update June 2017
We have now completed our research with Zippy's Friends. The Year 2 children enjoyed meeting the lady carrying out the research and answering lots of questions about themselves. The research will be analysed by the research team in Belfast later on in the year.
Recently, we have sent our own data off to a Professor at Edge Hill University in regards to social groups in school. All of the children competed a questionnaire in regards to their social groups and preferences earlier on this term. He is currently analysing and drawing conclusions to feedback to school. We wait in anticipation to find out what he uncovers and if there is anything else we can do as a school to ensure our pupils are happy.
I aim to raise the profile of research further next year within school. There will be a range of seminars to attend and other projects to potentially get involved in so watch this space!
Again, if anyone has any questions or requests for this please do not hesitate to contact me.