Online/E Safety
This page has been created to support parents during COVID-19 and the closure of schools. Each fortnight, we will be releasing new home activity packs with simple 15 minute activities you can do with your child to support their online safety at a time when they will spending more time online at home.
ThinkUKnow has also created videos to support parents with online safety during COVID-19. Use this link to watch the videos.
Internet Safety Information for Parents:
The Internet changes each and everyday, consequently parents (and teachers) always need to be one step ahead so that they are well-informed about applications, websites, games and social media platforms. Please read the guides (in the Documents section below) for various games and social media platforms which are the most popular at the moment with children and young people.
Click on these links for further information:
https://nationalonlinesafety.com/resources/platform-guides/
https://parentzone.org.uk/advice/parent-guides
https://www.thinkuknow.co.uk/parents/articles/Parental-controls/
https://www.youtube.com/watch?v=d5kW4pI_VQw
https://www.commonsensemedia.org/videos/pause-and-think-online
Computer Game PEGI Ratings - https://pegi.info/page/what-do-labels-mean
Internet Safety in the Curriculum
Children from Reception to Year 6 have lessons on the topic of E-Safety. In Spring 1, children in Classes 1, 2 and 3 had a six-week unit all about how to stay safe online and when using digital devices.
The principles of keeping safe online will be revised throughout the year in Computing and PSHE lessons so that children's knowledge remains at a good level.
Here are a few resources which we use in class when teaching E-Safety:
Safer Internet Day 2020
On Monday 10th February, our local PCSO, Julia Short, came into school to deliver Internet Safety assemblies to Key Stage 1 and Key Stage 2. Children recapped what personal information is, how to create secure passwords and what to do if they are worried by something they see online. Julia reminded children about age recommendations for websites such as TikTok and why it is not appropriate for primary school children.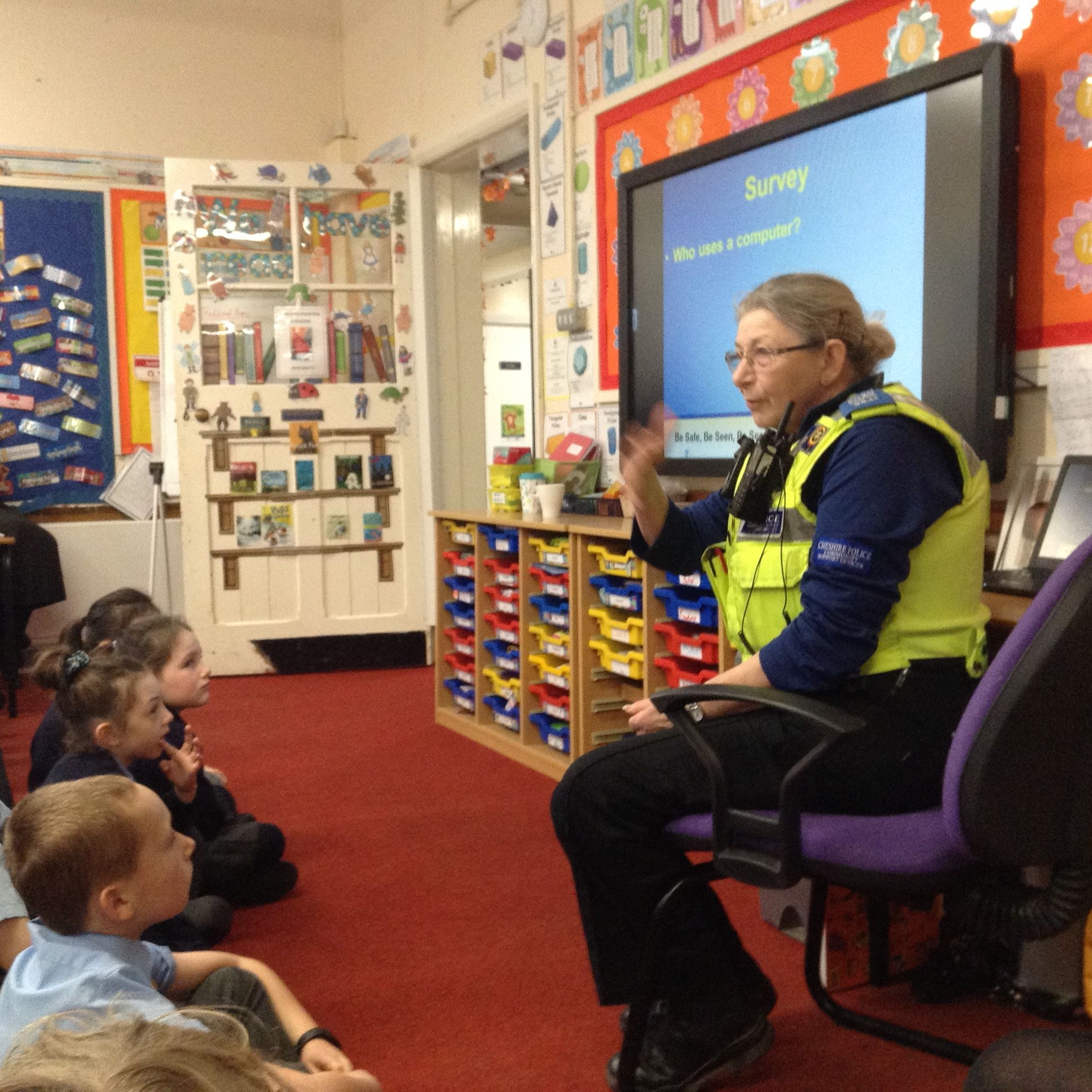 On Tuesday 11th February, it is Safer Internet Day and children will be encouraged to take this quiz: