Music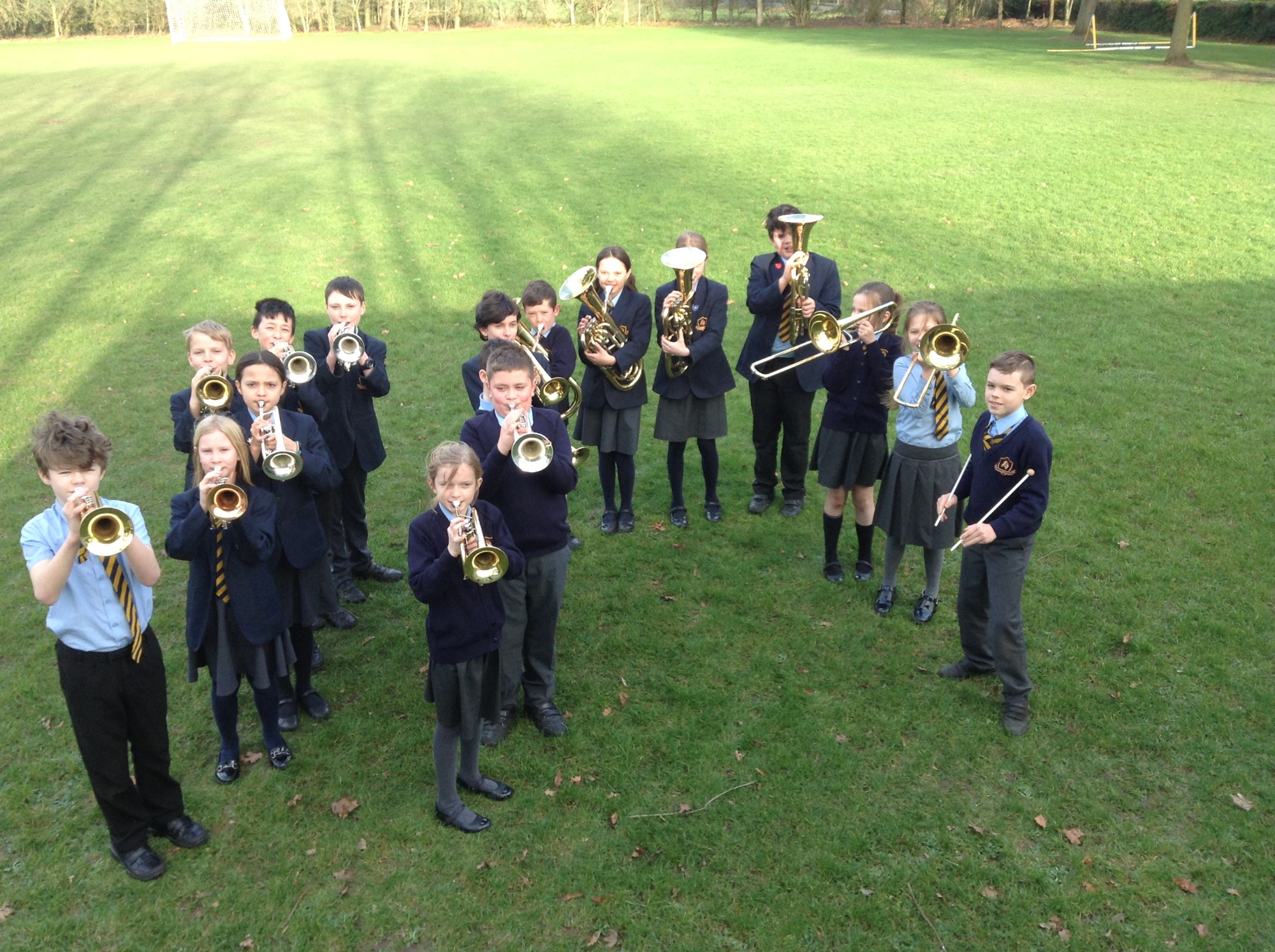 Music Intent
Intent
Music is at the heart of Peover Superior Primary School. We want our music lessons and incidental opportunities to be musical, to be fun and inspiring, engaging the children with songs, lyrics and movement so that everyone has the opportunity to enjoy music through singing, listening to music and making their own music (using tuned and untuned instruments). We aim to provide opportunities for our children to develop their own appreciation of music including music from other cultures and times.
By the time our children leave Peover Superior, they will have had the opportunity to learn to play several musical instrument such as ukulele, recorder, trumpet, baritone and trombone as well as using their voice. Children will compose their own pieces using the interrelated dimensions of music. We strive to ensure all children have the opportunity to perform to an audience both in school and to the wider community.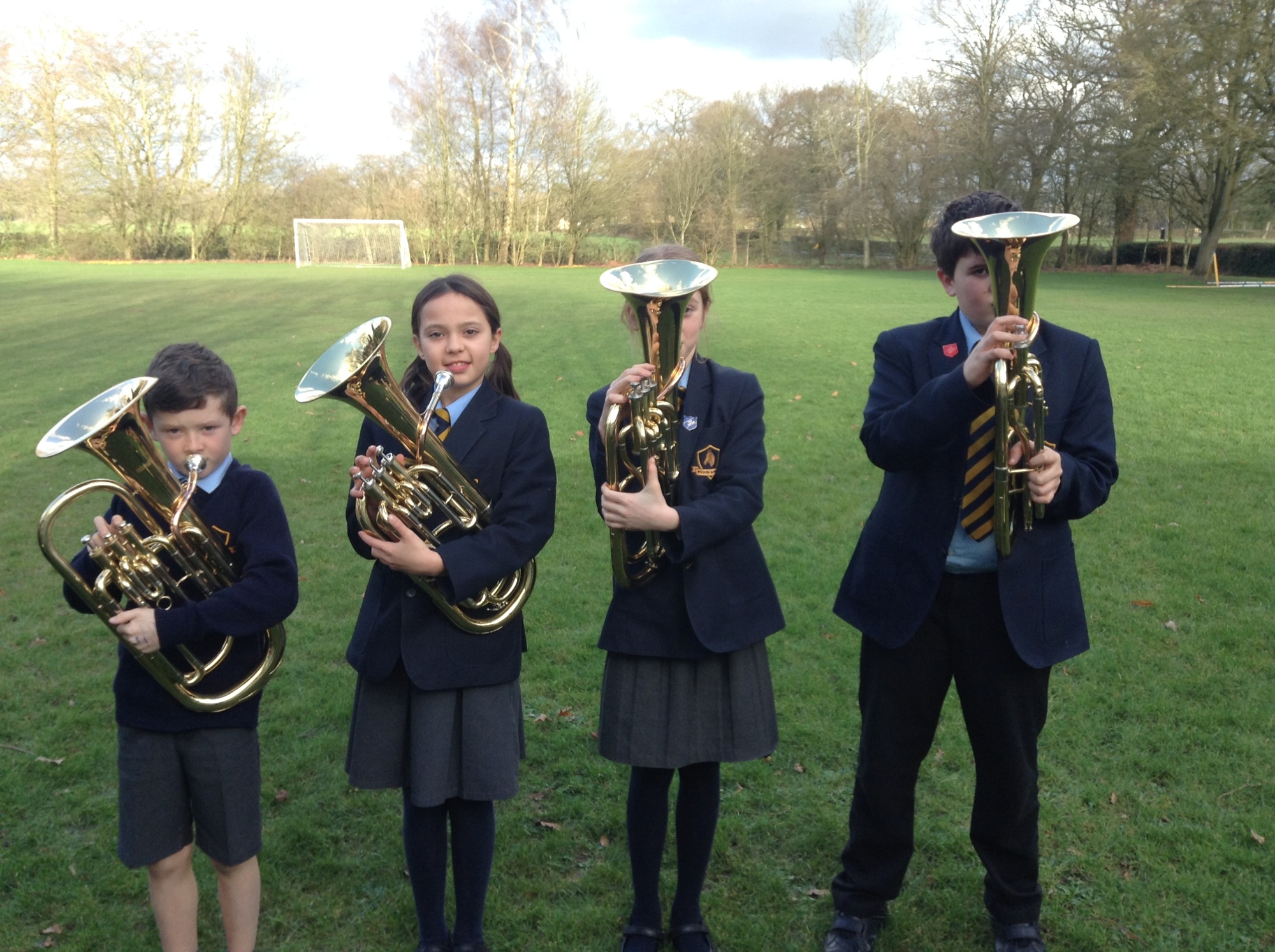 Implementation
Musical opportunities in school include weekly singing of a range of different musical genres and a weekly music lesson. The children performances regularly to parents and have the opportunity to join a choir. In Class 2 (year 3 and 4) children learn the ukulele and recorder. This year, children in Key Stage Two are taking part in World Percussion lessons with Mr Proctor from Love Music Trust. They are currently learning about Samba rhythms and instruments. In previous years, the children have learnt to play the trombone, baritone and/or cornet/trumpet in Year 5 and 6 with Mr Eccles.
A steady progression plan has been built into our music curriculum in from EYFS to KS1 and KS2, ensuring consistent musical development. Our curriculum includes examples of music styles and genres from different times and places. Through strong links with the geography curriculum children develop an understanding of music from around the world. Our approach is, participatory and inclusive. Children are actively involved in using and developing their singing voices, using body percussion and whole body actions, and learning to handle and play instruments effectively to create and express their own and others' music. Through a range of whole class and group activities children have opportunities to explore sounds, actively listen, compose and perform.
We take an informal lesson to lesson approach to assessment where teachers provide further support for those children who require it to be at age related expectations.
Impact
As a result of our inclusive active curriculum children sing enthusiastically and are skilled at listening to music and giving personal responses. They are able to identify the work of our school composers, both past and present. Our children have the experience of performing vocally and with instruments to a wide audience this in turn has developed their confidence over time. They have a developing understanding of music from other cultures.
Through participating in the Class 2 Ukulele ensemble, Class 3 Brass Band and now our World Percussion lessons, children also have an understanding of what it means to be part of a musical ensemble.
Many children across school also engage with additional Peripatetic music tuition through Music For Life. Children are currently have extra curricular lessons in piano, keyboard and guitar.