Music

Music at Peover Superior
"Music is all around us. It is the soundtrack to our lives. Music connects us through people and places in our ever-changing world. It is creative, collaborative, celebratory and challenging. In our schools, music can bring communities together through the shared endeavour of whole-school singing, ensemble playing, experimenting with the creative process and, through the love of listening to friends and fellow pupils, performing. The sheer joy of music making can feed the soul of a school community, enriching each student while strengthening the shared bonds of support and trust which make a great school" Model Music Curriculum March 2021
Intent
At Peover Superior we want to provide opportunities for our children to develop their own love and appreciation of music, including music from other cultures and times. We want our music lessons to be fun and inspiring, engaging the children with songs, lyrics and movement so that everyone has the opportunity to enjoy music through singing, making their own music (using tuned and untuned instruments) and through listening to music. We want all children to have the opportunity to learn to play at least one musical instrument and compose their own pieces using the interrelated dimensions of music, developing self-confidence in their abilities as musicians, experiencing a sense of pride and satisfaction in their achievements. Our pupils have the opportunity to flourish in solo and ensemble settings in lessons and extracurricular groups and in the wider community, showcasing their developing talents as musicians. 
In partnership with The Love Music Trust, using the National Curriculum Programme of Study and New Model Music Curriculum, we have developed a bespoke music curriculum, carefully designed to build on prior learning through a spiral approach. Linking key skills and knowledge across year groups and key stages and allowing for pupils to revisit their previous learning experiences which in turn support greater retention of knowledge and skills.
In recognition of our commitment to music, The Love Music Trust Music Hub, with whom we work in partnership, have nominated Peover Superior for a Music Mark; Love Music Trust are a member of Music Mark, a national body for music education organisations and music education hubs. They have been nominated us for the value we place on music in school. As outlined in The National Plan for Music (2012), we work closely with Love Music Trust to ensure we deliver an effective music curriculum ensuring we meet the needs of all our pupils.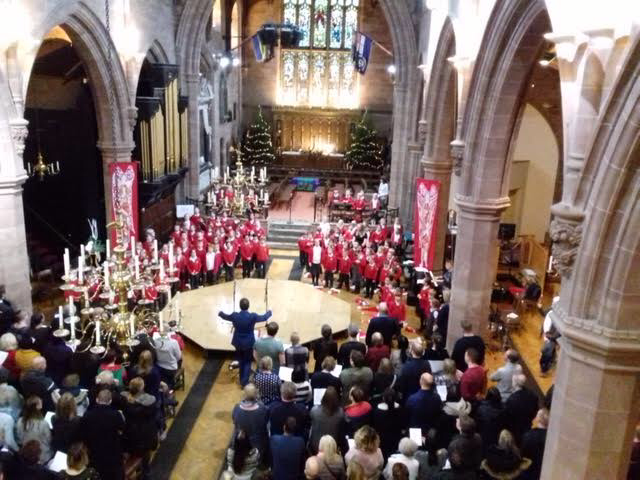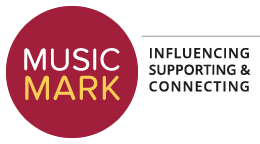 Using the curriculum developed in conjunction with specialists from Live Music Trust, a steady progression plan has been built into our music curriculum across the school, ensuring consistent musical development. Our curriculum includes examples of musical styles and genres from different times and places. Our approach is participatory and inclusive. Children are actively involved in using and developing their singing voices, using body percussion and whole-body actions, and learning to handle and play instruments effectively to create and express their own and others' music. Through a range of whole class and group activities children have opportunities to explore sounds, actively listen, compose and perform.
Design:
Our curriculum is designed to: 
Give our pupils regular opportunities to listen and reflect using their growing musical knowledge on quality examples of music.
Children will learn about different styles, genres and cultures of music and develop an increasing appreciation and understanding of significant composers across a range of historical periods. This is delivered both through the curriculum and a 'Composer and piece of the fortnight', which is played in assemblies and during the school day.

Provide our pupils with the opportunity to explore and compose, using a range of tuned and untuned instruments, including learning to play at least one instrument.

Ensure that there are regular opportunities for our pupils to develop their singing voices in ensemble and solo settings.

Showcase their creativity and talents through a variety of performance opportunities including using a range of instruments.

Introduce and develop musical vocabulary to enable our pupils to discuss music critically and articulate their own opinions with a continued emphasis on the elements of music.
Use guidance from the Model Music Curriculum to ensure our curriculum sets out sequences of learning which taken together, all contribute towards the steadily increasing development of musicianship - Singing, Listening, Composing, Performing/Instrumental.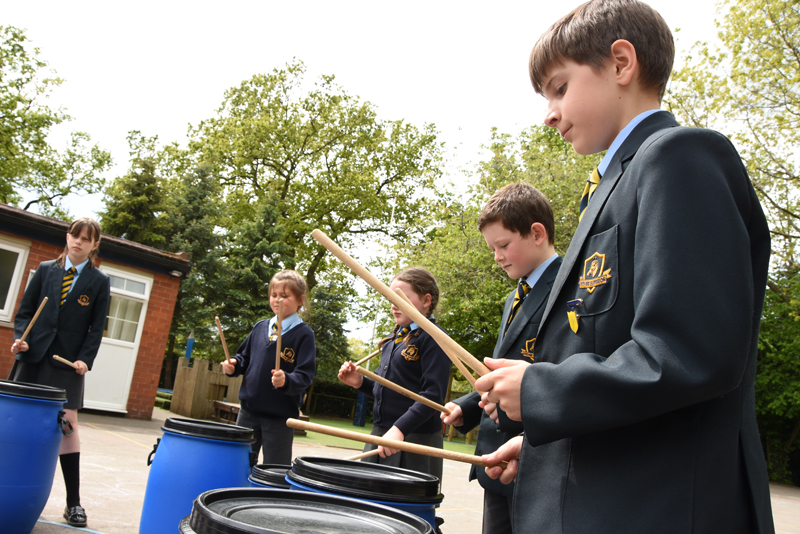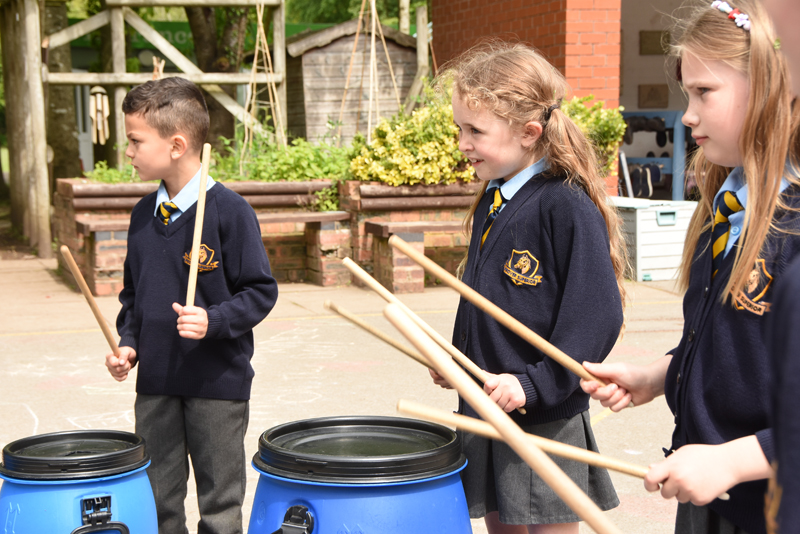 Implementation:
There are six units of work for each year group, one taught each half-term. The units are paired together for mixed aged classes. For example, Unit 1 in Years 1 and 2 are related. This is the same for all the units in KS1 and Years 3, and in Year 5 and 6. The title and theme of the units support wider curriculum links such as Geography, History, Art and Design. The units have been designed in a developmental way. Statements for Listening, Performing and Composing and Understanding and Reviewing are linked to Learning Ladders, to ensure that pupils develop key musical knowledge, skills and understanding in systematic way. They are also used to assess pupils progress.
Each unit of work is designed so that:
A progressive and broad range of musical activity incorporating performance, composing and listening, reviewing and evaluating is covered;

Through an integration of musical activities, pupils will develop their musical understanding in a holistic, systematic and coherent way;

Pupils are encouraged to work individually, in pairs or small groups and as a class;

Lessons begin with focused rhythm/voice-based games, which follow a developmental path as the unit progresses;
Lessons contain a range of music-based and non-music-based stimuli and link to other areas of the wider school curriculum.
Music is taught for up to an hour each week, as well as a weekly singing assembly where children are taught a range of songs from different genres. They also have the opportunity to sing in unison, ensembles and solos as well as evaluating their performances. Children also have the opportunity to listen and respond to a variety of musical styles and composers as suggested by the Model Music Curriculum each day during assembly. A Composer and piece of the fortnight is discussed in each assembly.
In EYFS music is taught be the class teacher using the Early Years Framework and units from The Love Music Trust. In Key Stage One and Two, music is taught weekly by a music specialist from Love Music Trust. Mr Proctor is a talented percussionist and as well as using the Love Music Trust sequential curriculum, he also builds opportunities for pupils to perform using a range of whole class percussion instruments from across the world - Taiko (Blue Bins), Samba and Djembe drums. Pupils will spend at least 1 term learning to play each instrument as part of the Wider Opportunities in Key Stage 2, cumulating with the opportunity to perform with the Halle Orchestra each summer at the Bridgewater Hall in Manchester. Many other opportunities to listen to live music both in and out of school are planed into the curriculum as well as pupils listening and responding to each other perform on a regular basis.
​​​​​​