Fixtures and Results
We participate in a variety of sporting competitions. These are mostly in the Holmes Chapel Cluster, however we also participate in the Small Schools' Cluster and we host the Small Schools' Cross Country each summer.
September 2021
Cross Country Meeting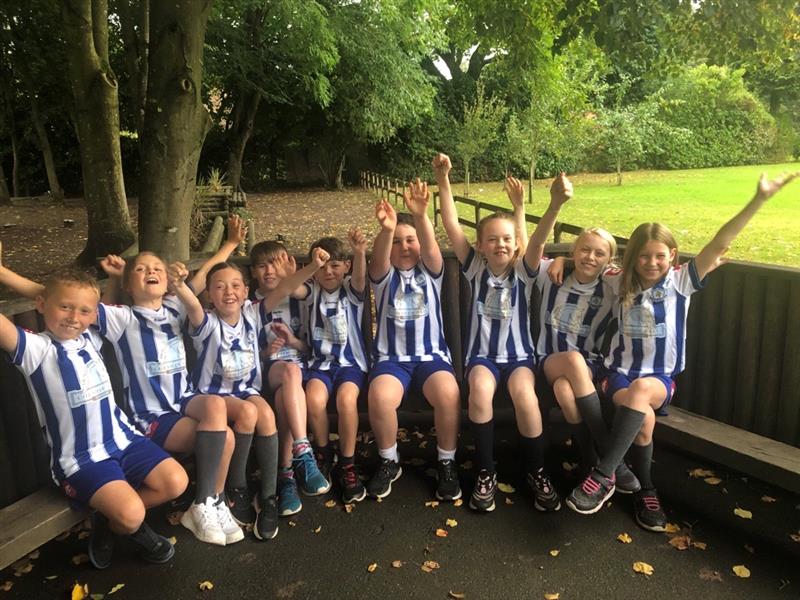 On Monday 13th September, 18 children from Years 3, 4, 5 and 6 attended the first face-to-face inter-school competition in 18 months! The cross-country meeting took place at Holmes Chapel Comprehensive School; it was great to be back there after so long!
The children ran their hearts out and showed sheer determination to reach the finishing funnel. We were also the smartest dressed team in our fantastic school kits – they helped the teachers and parents find our runners because the blue stripes were so easy to spot! Everyone in our superb team finished their races and amazingly, we had some children who finished in the top ten positions for their age groups. They were:
Year 3 and 4 Boys – Harrison (8th)

Year 5 and 6 Girls – India (10th)

Year 5 and 6 Boys – Harry (4th)
Well done to the team of Harry F, James, Natasha, Harrison, Amelia R, Amelia C, Freddie, Oliver, Milo, Jacob, Joshua, Oscar, India, Giorgia, Lizzie, Harry W, Ruby and Eva. You made Miss Crumbleholme and Miss Woodward very proud. Thank you to all the parents who came along to support the children and transport them to and from the competition. We couldn't have all attended the competition without you!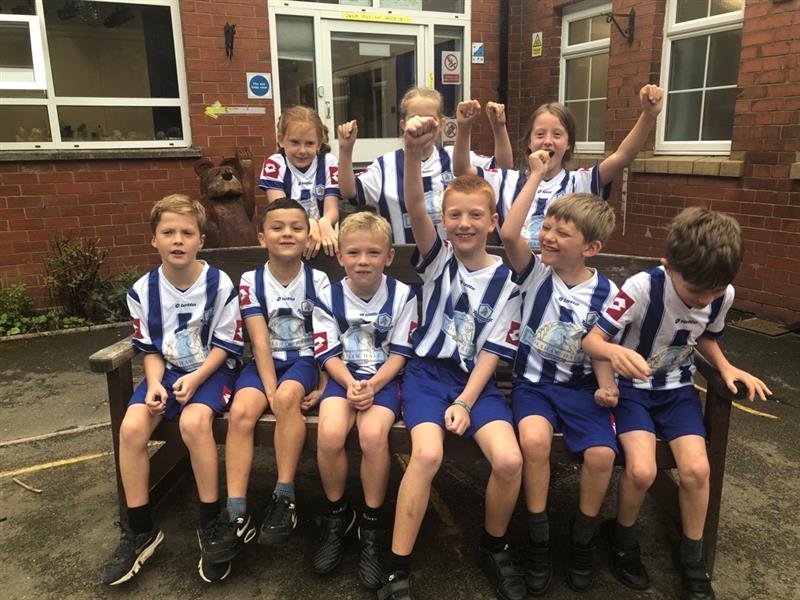 Our next competition is Year 3 and 4 Football. Practises are already underway!
September 2020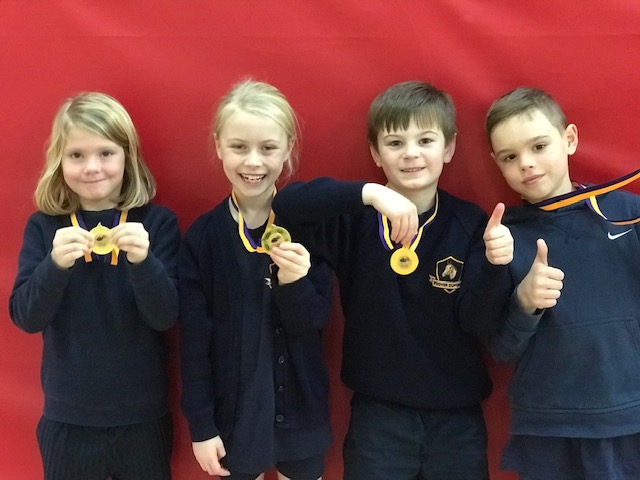 Years 5 and 6 Cross-Country
On Wednesday 16th September, Years 5 and 6 competed in a Cross-Country event right here at Peover Superior! Due to current circumstances, our usual September Cross-Country meetings at Holmes Chapel Comprehensive School could not take place, however Mr Capewell kindly organised to visit each of the schools in the cluster and lead an intra-school Cross-Country event instead.
There were four events during the afternoon in which the children competed against the other boys or girls in their year group in running four laps of the field. The children really made Miss Woodward proud with their willingness to compete, determination and incredible team work. Mr Capewell even commented on how supportive the children were of their peers! The runners had some extra special (and noisy!) supporters as Reception and Class 1 cheered them on from the trim-trail!
Our winners were:
Year 5 Boys – Harry Wadsworth
Year 5 Girls – Ava Hughes-Cubbins
Year 6 Boys – Stanley Whitmore
Year 6 Girls – Freya Wadsworth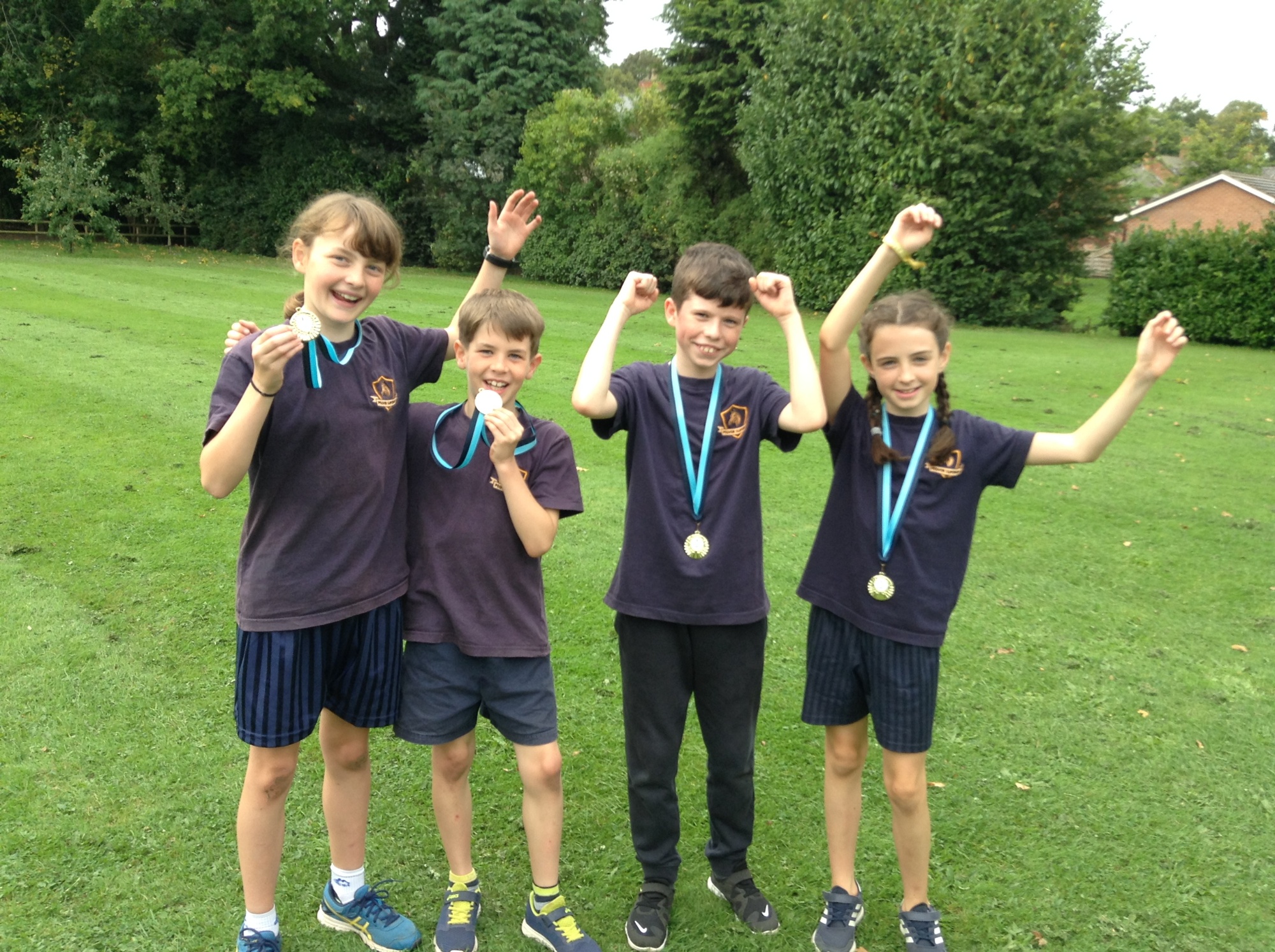 Congratulations to our winners and a huge well done to all of our competitors in Class 3 who gave the event their absolute all!
Next up we have our Years 3 and 4 Cross Country competition on Wednesday 7th October. I hope you're all in training, Class 2!