Early Years Outdoor Learning Environment
Our Outdoor Area!
The EYFS Outdoor Area has the aim and purpose to inspire children's learning through a wide variety of activities for all areas of their learning. The EYFS Outdoor Area reflects the indoor learning environment and children have the opportunity to free flow between both indoors and outdoors.
Our 'Wishing Tree'
We have been extremely lucky that over the last couple of weeks our caretaker, Rob has built us a wonderful tree swing! We have named this tree our 'Wishing Tree' and the children have written lots of wishes to hang from it, along with some wind
chimes and ribbons. Children can access this area for some 'quiet time' and to relax. This is a very popular area for the children in both EYFS and KS1 to come and sit - whether it be to read a book, write a wish or have a go on the swing!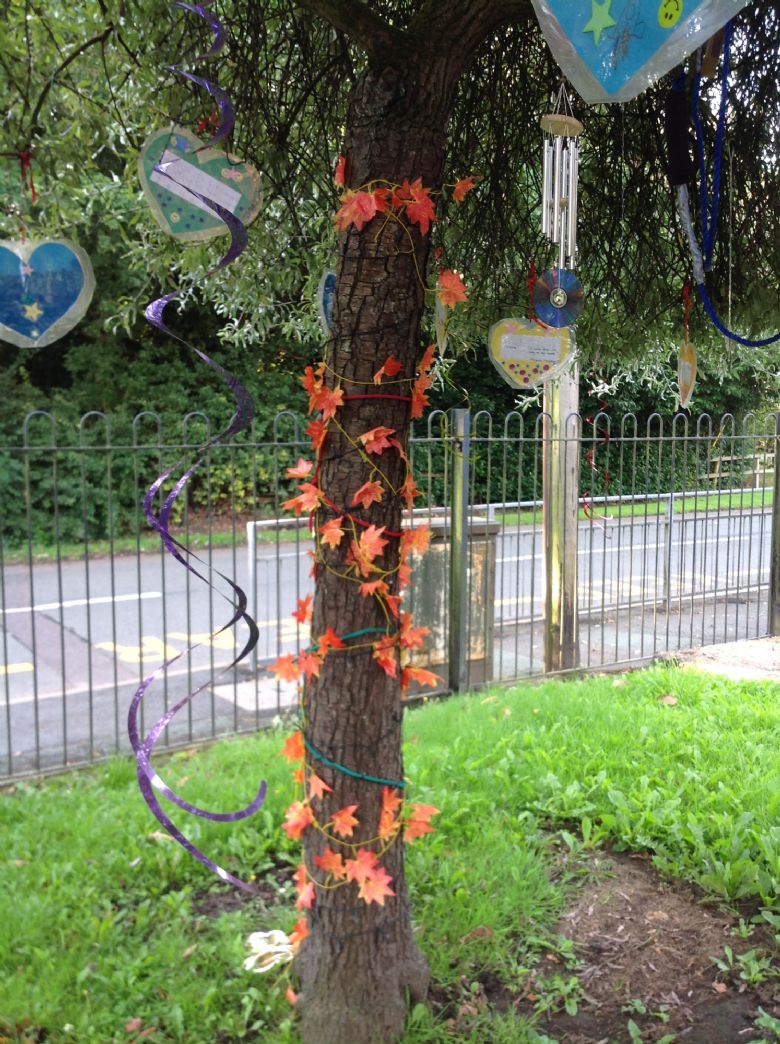 Our Mud Kitchen
The children love to play together in our Mud Kitchen and create lots of wonderful cakes, pies and desserts! They are using a wide range of skills and developing areas in their Early Years learning, such as their sense of touch, language and communication skills. This is often the place where you find the most chatter and imaginative play as the children role play Chefs/Cooks preparing to serve to their customers!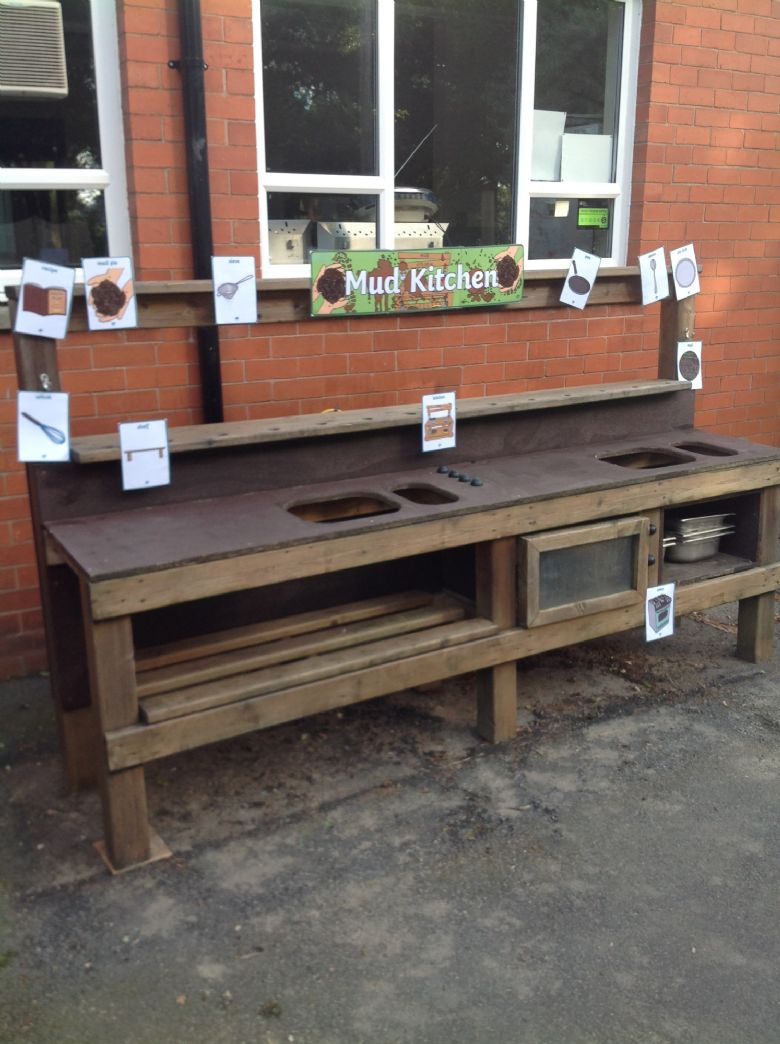 Our Sand and Water Area
We have a wonderful sand and water area in our EYFS outdoor area which children love to experiment with and explore a wide range of problem solving activities to fill up their buckets, build sandcastles or just use as a stimulation for play with their friends!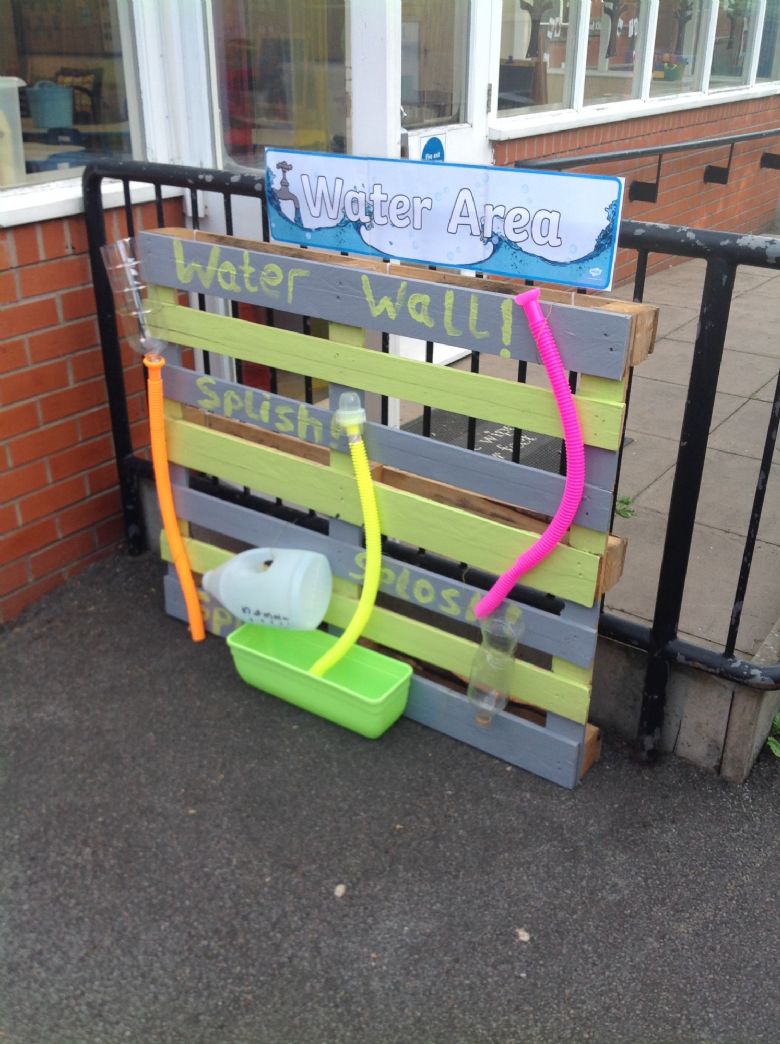 Children have access to exploring their musical rhythm outside with their music wall! Children often enjoying working together as a team to create lots of different sounds with a range of household objects, and usually have a dance along too!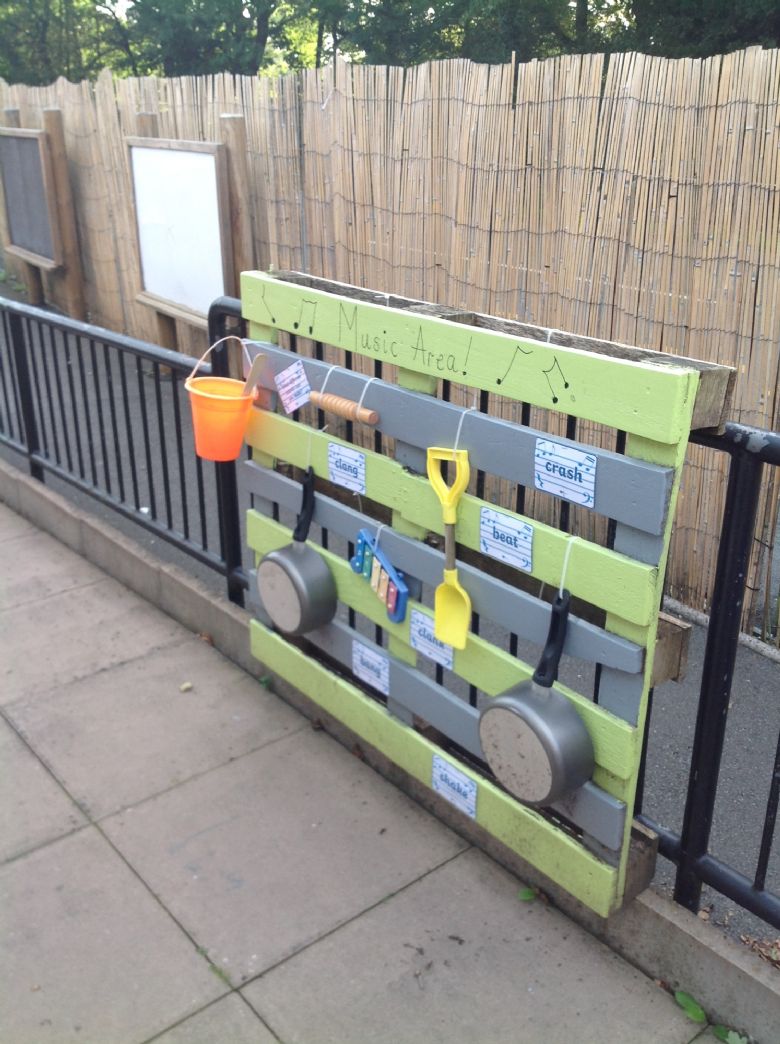 To promote creative writing, we also have our outdoor Mark Making Boards which included a Paint Station, Chalkboard and Whiteboard. Simply being in the presence of the great outdoors will inspire our children to draw amazing creations and actively develop their literacy skills.