Design & Technology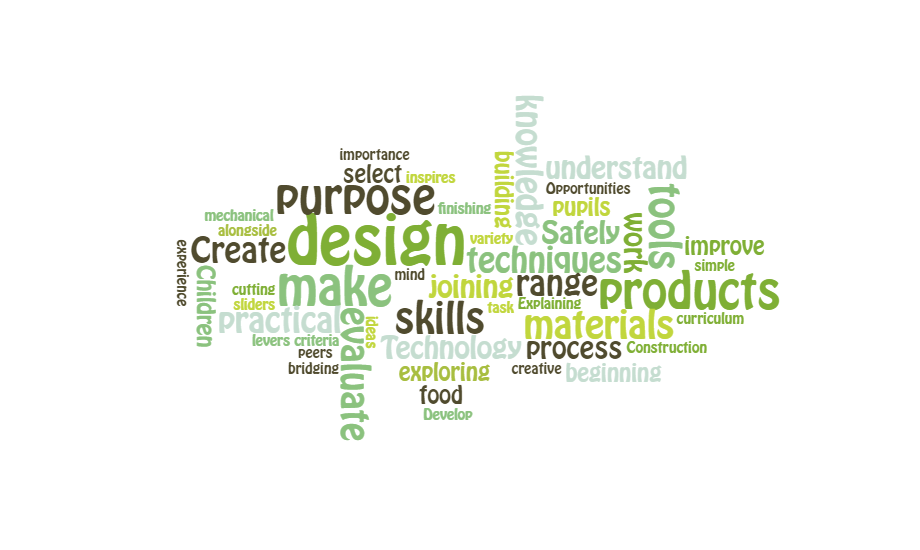 Intent:
Our design and technology curriculum is inspiring, rigorous and practical. This inspires resourceful, creative, imaginative and innovative pupils to allow them to practically access the increasingly technical world in which they are living. The purpose of our curriculum is to provide our children with opportunities to design and make prototypes and products for a wide range of users. The curriculum educates the pupils around the impact of design and technology in the past and present and in a range of contexts, not just that of their locality. Alongside making and designing their products they will become experts at analysing and critiquing their own creations and testing and problem solving to combat issues, through using their own ideas and those of others to support them.
The curriculum encourages interconnections between mathematics, science, engineering and enterprise to support pupils building their repertoire of skills. Alongside this they will also study elements of food technology through understanding where food originates, how to make healthy meals and preparing dishes themselves. Pupils will explore the geography of food and understand the complexities of nutrition and a balanced diet. The skills and knowledge gained through our design and technology curriculum provides pupils with skills to support them both now and in the wider world beyond our school gates.
Design:
Our curriculum is designed to:
Create technical and practical thinkers who can problem solve to make a product for a range of purposes.
Create skilled and knowledgeable pupils who can use their expertise to work with electrical and mechanical systems to design and make products.
Encourage pupils to discuss, reflect, self-critique and challenge each other's products using knowledge.
Develop skills in bridging back on prior knowledge for children to evaluate previous designs and understanding how they can improve work based on what they already know.