Book and Drama Clubs
Over the year, the teachers run a range of book clubs for children of different ages.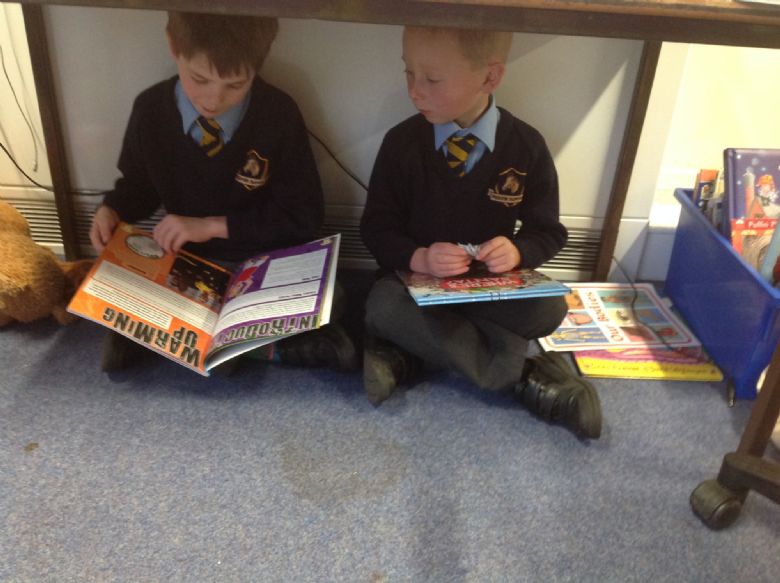 Last year, Miss Crumbleholme ran a book club for Year 4 and 5. So far the children have enjoyed the fantastic Skellig by David Almond.
She has also run a club for the younger children aimed at developing Reading for Pleasure. The children have chosen their own books and found comfy areas of the classroom to share them.