Beth Tweddle comes to Peover Superior!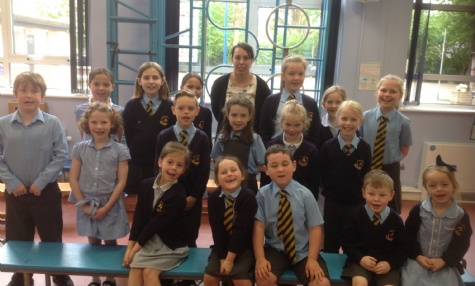 Friday 11th May - Olympic Gymnast meets some of our pupils!
On Friday 11th May, some of our children were given the very exciting opportunity to meet the Olympic athlete Beth Tweddle! She had asked to meet with budding gymnasts who either attended a gymnastics club or had shown an interest in gymnastics.
The children were incredibly excited when they were waiting for her to arrive and at 11:15am - right on time - Beth walked through the door! She started by telling us a little about herself, her career and other sports she participated in as a child. Then she gave the children chance to ask any questions that they had. The group asked lots of very good questions and found out more about her medals, what she is doing now she is no longer competing and how often an Olympic athlete needs to practise.