Year 3/4 football competition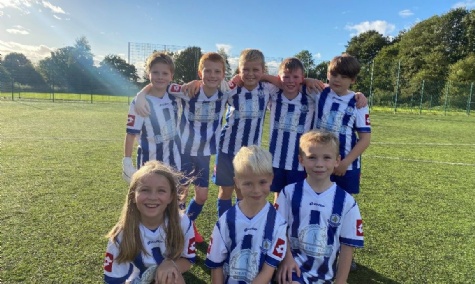 Read our match report written by the team
Year 3/4 Football Tournament – Match Report
Peover Superior played in the Holmes Chapel Football Tournament.
In the first game, we played against Lower Peover. Sam was our star striker and scored 2 super goals. Jack's tackling was intense and pressured the other team to make an attempt. Willow, Noah and Eddie were our first line of defence and batted away the other team. Lower Peover made two shots and our amazing goalkeeper, Freddie saved both of them. We won the match 2-0.
In the second game, Peover took on Holmes Chapel B. Harrison and Oliver made their mark in the game, whilst Willow and Noah cheered the team on from the side lines. Jack assisted Sam in an exciting event. Jack tried to chip it over the keeper, but the keeper caught it. The keeper dropped it giving Peover Superior an opportunity to score. Sam took that opportunity and scored! Peover won again 1-0.
In the third game, Peover Superior took on Holmes Chapel A. Holmes Chapel A have a super strikes man, and we conceded 5 goals. Holmes Chapel A played a top-class game. Peover Superior still gave it their all. Sam made 3 super attempts to even the playing field, but the spectacular goalkeeper did not concede any. Harrison and Jack played strong in mid-field and Eddie and Willow were great defenders. Peover Superior lost 5-0.
Next, Peover Superior played Hermitage Primary. There was a shake up on the team and Sam went in goal. Sam was able to save one goal attempt from Hermitage, but they skilfully made it past the strong defence and scored. Jack and Harrison were running up and down the pitch to get the ball whilst Eddie and Oliver protected the goal.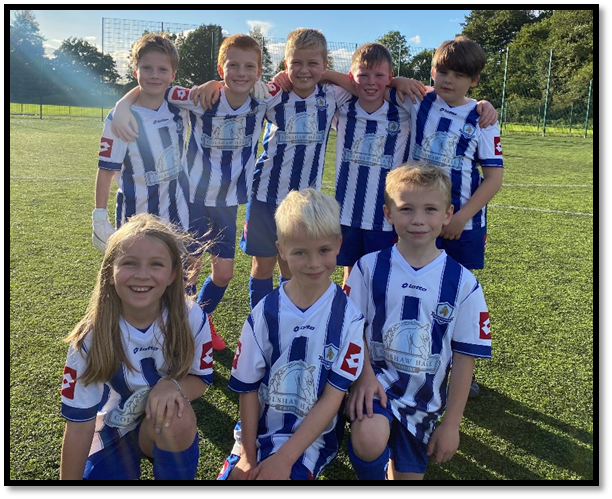 In the final game, Peover played against Brereton Primary. They were a good team and scored one goal against us. Freddie did a great job diving and saving their attempts. Noah and Oliver were great in defence and not afraid to tackle the opposing team. Harrison fell during a tackle but got back up and carried on going after the ball. We had a few attempts to put the ball in the net but they had a great goalkeeper.
Overall, we came 5th in the tournament but we had a great time and worked together well as a team.
Match report written by the Year 3/4 football team.