Hi 5 Netball Champions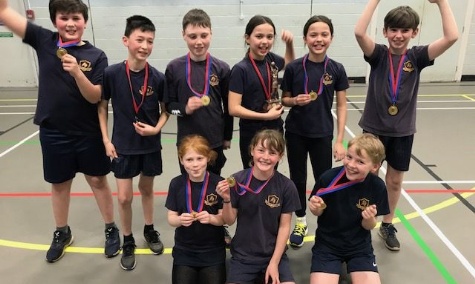 Year 5 and 6 are the Holmes Chapel Cluster Champions!
On Monday 9th March, Miss Woodward had the honour of taking the Year 5 and 6 Netball Team to the Holmes Chapel Cluster Hi 5 Netball Tournament and the team did not disappoint!
Peover Superior were put into League 1 for the tournament, despite being one of the smallest schools there. In the round-robin style competition, we played the following teams and these were our results:
Peover Superior 1 – 1 Holmes Chapel A 1 (Our goal was scored by Milo)
Hermitage A 1 – 3 Peover Superior (Two of our goals were scored by Milo and Harry scored the other one)
Peover Superior 0 – 0 Goostrey A
Brereton A 0 – 2 Peover Superior (Harry and Jessica were our goal scorers)
With no matches lost, Peover Superior were delighted with their performance and eagerly waited for the results to be announced by Mr Capewell. Finally, the time came and we were announced the WINNERS of League 1.
Huge congratulations to the team of Elliott, Harry, Lucas, Milo, Sam, Beth, Emily, Freya and Jessica. You played absolutely brilliantly throughout the tournament and fully deserved your gold medals.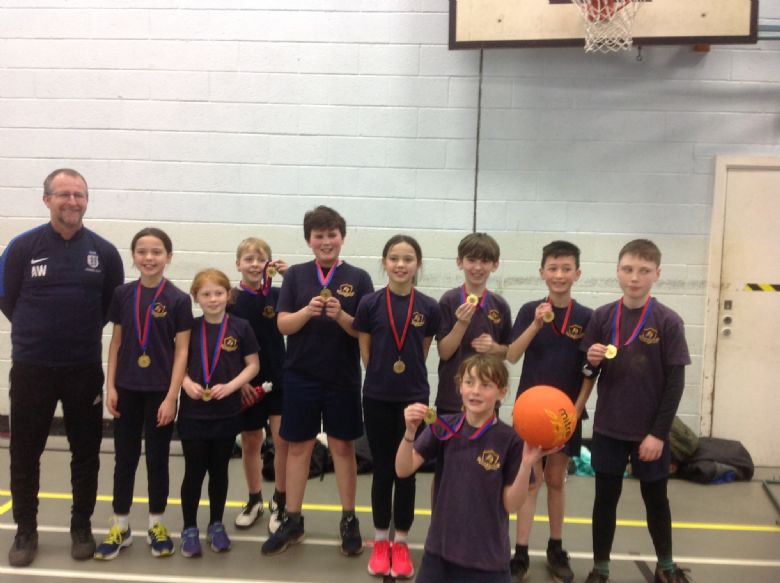 An enormous thank you must be given to everyone who helped train the team for the tournament: Mr Withnell, Katie, Mr Townsend, Miss Crumbleholme and Miss Reeks. It really was a team effort and it really paid off!
Thank you also to the parents, grandparents and siblings who, as ever, came along and cheered the team on from the sidelines. Lucas' grandma must know us well as the team were kindly given a cookie each at the end of the games – thank you very much!