Grandparents Day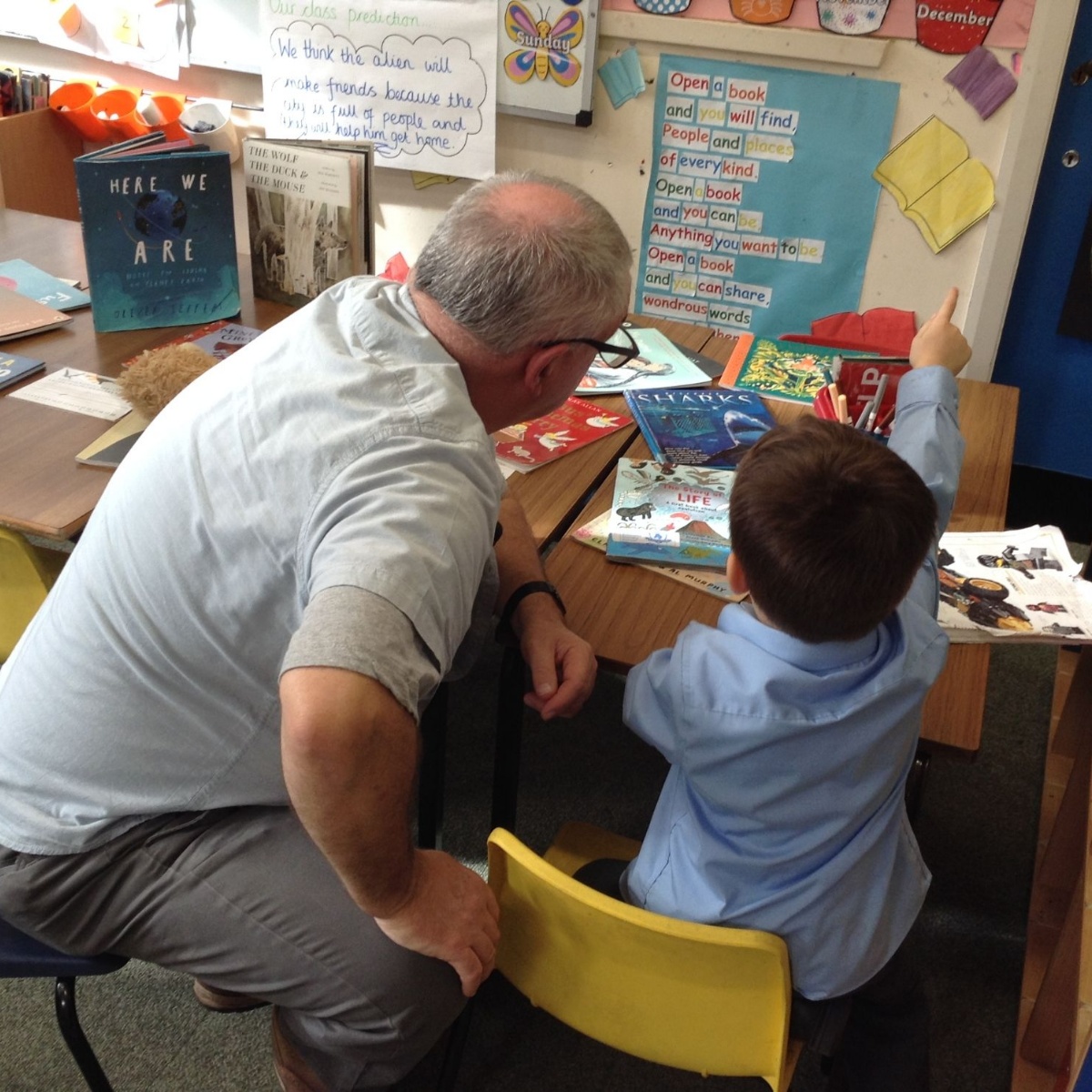 Grandparents share their love of reading
On Friday 11th October we held Grandparents Day for our community at school. The idea of the day was to provide grandparents and honorary grandparents the opportunity to come into school and for the children to share their learning and love of books. Before the day, the grandparents had the opportunity to sign up to read aloud to some of our classes to raise the profile and importance of reading aloud. The volunteers flooded in with suggestions of books from their childhoods, stories they read with their grandchildren and some classics.
On the day, they hurried through the doors and school was buzzing with the excitement as children waited patiently for their grandparents to arrive. They enjoyed reading across school, talking to class teachers and children about their favourite books and our reading aloud volunteers were incredible.
The atmosphere across school was electric as they were led around by excited children. Across school, there was an abundance of fiction, non-fiction, poetry and magazines and children welcomed in their visitors with impeccable manners and were knowledgeable about the resources across school.