A residential experience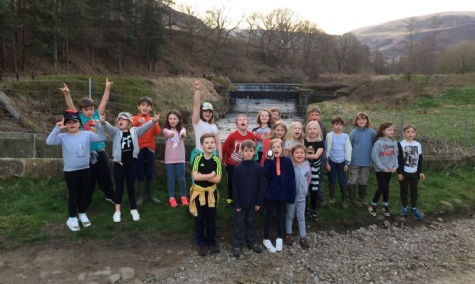 Why are residential visits so important for our children?
Having just returned from a fantastic 2 days (1 night away) visit to Crowden Outdoor Education Centre with Class 2, I wanted to share with you some of reasons why this kind of away from home and classroom experience is so important for children.
The decision to take children away on a residential visit is never taken lightly. Often the benefits of such a visit are outweighed by the cost for parents, the endless paper work and risk assessments and the huge responsibility of being in 'loco parentis' for the duration. As headteacher, I place a very high value on attended regular residential trips, but it can be a very daunting prospect. The cost of high quality provision is out of reach of many families and shrinking school budgets means that schools can no longer subsidise such trips, except in extreme cases.
So why do it?
Firstly, children get freedom away from home - from parents, siblings, the usual routine and the constraints of the classroom. They get to experience the most simple things for the first time, without the support of their parents. This might be as basic and deciding what to wear when they go out for the days session, making their own bed or hoovering the common room.
For many children it is their first experience of sleeping away from home; this can be very daunting, but exciting also. Spending just one night away pushes children out of their comfort zone.
Each child gets to push themselves and support each other in ways you can't replicate in school - the fear of making the leap of faith, the exhilaration of sliding down the zip wire, the joy at squeezing through the tiniest weasel space or finding the code on the orienteering course. These little triumphs create life long memories. It's always a privilege as a teacher to observe children growing in confidence and relish in their successes and help them to develop a little bit more resilience, grit and determination as well as a memory they will look back to for many years to come.