Science Week
What a great Science Week we had!
Class 3 had a brilliant Science Week last week!
The theme of Science Week was 'Journeys' so we linked this to learning about digestion (the journey our food takes through our body). We found out about the organs in the digestive system and what their functions are. Then we moved onto the journey we take through our lives from baby to old age and what happens to us during each stage.
On Wednesday, Mr Crumbleholme came to speak to us about his experiences as a bee-keeper. He talked about the different jobs that bees have, how he looks after them and he even let us taste some honey! He also taught us how to move like a bee which we enjoyed very much!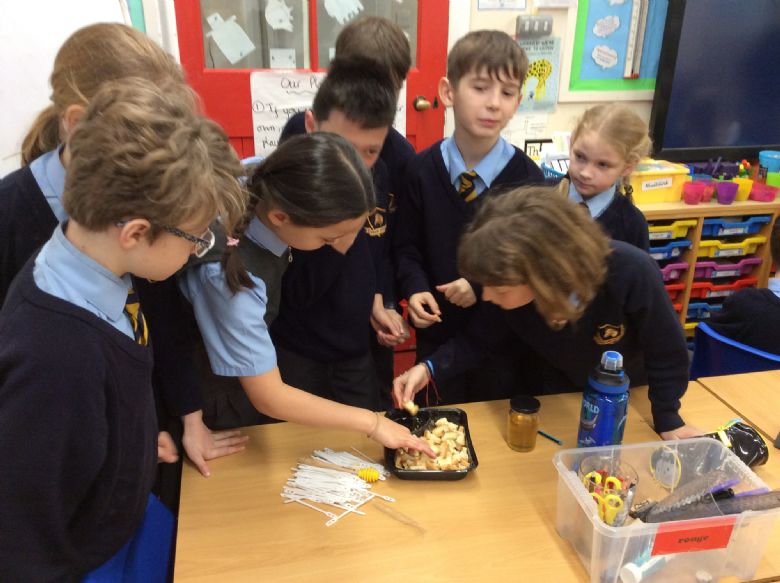 We finished the week with everyone dressing up as scientists which was great fun!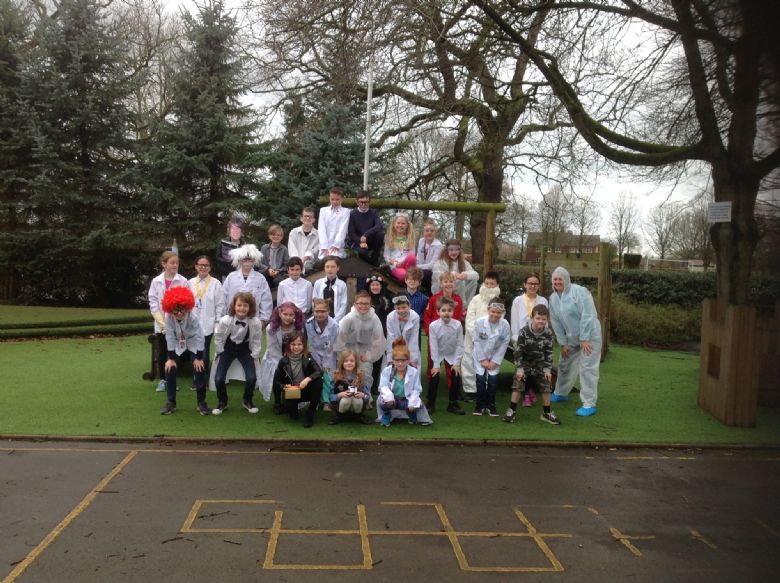 On Friday afternoon, everyone in the school took part in The Plane Race - children had to design and make the best paper aeroplane to fly in the race! Class 3 worked hard on their designs, considering whether bigger wings, paperclips on the nose of the plane or the angle it is held at would make a difference to the distance it would travel. After lots of careful consideration, the planes were finally made and everyone met in the hall for The Plane Race.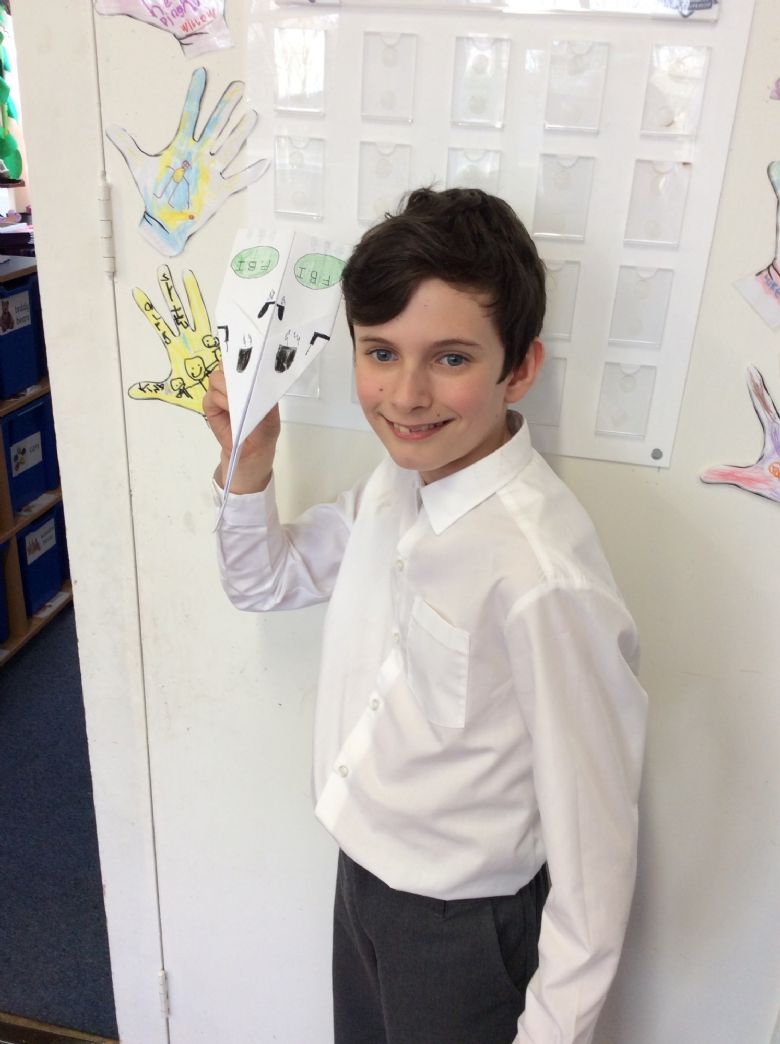 Here was our proud Plane Race champion!