Class 2 Blog - Decemeber 2020!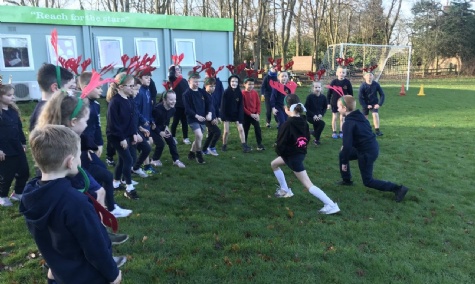 Read here to find out what Class 2 have been doing this month!
Wow what a busy but brilliant month this has been!
Class 2 have been continuing with our topic on the Ancient Greeks. The children have learnt about what life was like in Ancient Greek times, what they taught us in today's society and have written their own Greek myths.
In Science, the children have learnt about how our bodies work - including skeletons, brilliant bones, mighty muscles and terrific teeth! The children produced a non-chronoligical report about this in their curriculum books and included some astonishing facts!
In English, Class 2 have been reading and retelling famous Greek myths and legends and have also written their own Christmas poems based on the 'Magic Box' by Kit Wright.
In Maths, we have been consolidating our recall of times tables and division facts and learning to tell the time - including years, months, weeks, days and reading the time to 5 minute intervals on an analogue and digital clock!
Finally, Class 2 have really enjoyed getting stuck in to the Christmas celebrations. Even though, we aren't able to do our usual Christmas Carol this time, the children have still enjoyed singing their favourite carols and writing Christmas poems to perform. Watch this space for an amazing VIRTUAL PERFORMANCE!
HAVE A WONDERFUL, SAFE AND HAPPY CHRISTMAS EVERYONE AND SEE YOU IN 2021!