Class Blog - November 2020!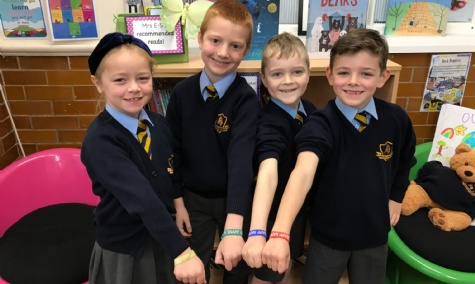 Find out about all of the fun and interesting things that we have been learning about here.....
During the month of November, there have been lots of whole school events and important celebrations.
On the 11th November, the children of Peover commemorated Armistice Day. We held a special assembly and a 2 minutes silence in school. The children enjoyed sharing remembrance poems and doing some lovely art work based on the poem Flanders Fields.
The following week it was Anti-Bullying Week and the theme this year was 'United Against Bullying'. Over the week, the children explored the different types of bullying that can happen, investigated different scenarios through drama and learnt about their 'trusted adults'. We also recapped on the Peover Positivity Principles - LOVE, LISTEN, LAUGH, LEARN, LIVE!
To follow on from Anti-Bullying week, Class 2 have been learning about the importance of kindness and how they can fill other children's buckets. The children are going to make kindness advent calendars this year to open each day in December.