October 2022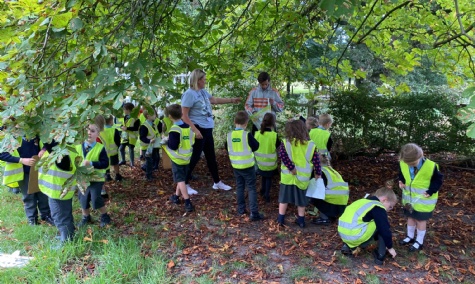 Click here to find out what we have been learning and enjoying in EYFS.
What a great month we've had in EYFS....
The children have made an amazing start to their first year at Peover Superior Primary School. In Phonics, we have been learning lots of new sounds and the children have started to orally blend sounds together to read simple cvc words e.g. sat, sit, pat, cat and dog.
In Literacy, we have got stuck into lots of reading for pleasure, sharing our favourite stories and singing our favourite nursery rhymes. More recently, we have been reading Room on the Broom by Julia Donaldson and the witch from the story has left us letters, with different challenges on them e.g. designing a new broomstick, making a trap to capture the dragon. The children have perfected writing their names and are beginning to write simple cvc word labels with support.
In Maths, we have been learning about the numbers, 1, 2, 3 and 4. They have learnt to count forwards and backwards and make the numbers using lots of different representations e.g. multi-link, tens frame, counting bears.
We have had lots of fun learning about the world and going on an Autumn walk looking for special treasures e.g. acorns, conkers, autumn leaves. The children have observed the difference in the changing seasons. We have made autumn collages, sung songs, danced like autumn leaves and had lots of fun!
Happy half-term everyone! :)