Welcome Back to Autumn 2!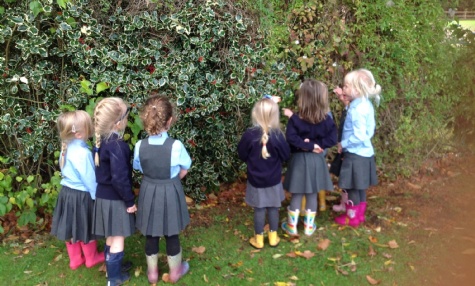 What are we going to be getting up to in our second half term?
Welcome back Reception to an exciting second half term in Autumn!
We have lots planned this half term, starting with our focus in English of Traditional Tales. We are going to be continuing with our Phonics, reading and writing CVC words with our Phase 2 sounds and reading books at home with the sounds we have been learning. In Maths we are moving on to look at numbers 4 and 5, and ways we can make them! We are continuing to practice subitising numbers, recognising numbers up to 5 and forming them.
We are going to be using our art skills to create self portraits, firework pictures and talk about Diwali. We are continuing with our French lessons where we are learning parts of the body, and our P.E lessons twice a week. We are also going to build on our investigating and exploring skills by looking at the world around us, and where we live!
It won't be long before we start to practice for our Nativity, and sing lots of Christmas carols too! I am excited for the weeks ahead before Christmas, I am sure you will be brilliant Reception.
Miss Reeks :)