An exciting week!
Our first week back after half term has been really exciting in Reception. We have just begun reading our new book for this half term called 'There's a Bear on My Chair' written by Ross Collins. The children are absolutely loving this book at the moment as we dig deeper into it, and start to predict what might happen and how the characters are feeling. The children have started to challenge themselves by beginning to write sentences, sounding out words and identify words that rhyme.
In Maths, we have been extremely busy this week identifying and finding a variety of ways we can make the numbers 4 and 5. Children have been using a range of concrete materials to explore what we can add together and using kung fu maths to show add and equals.
A very exciting event that has happened this week - a Vet came to visit us in Reception. There was a lot of discussion around how we can look after our pets, and the role a vet has in looking after animals. We also had the chance to dress up just like a vet and practice putting on bandages! It was very exciting and the children were thoroughly engaged with our visitor.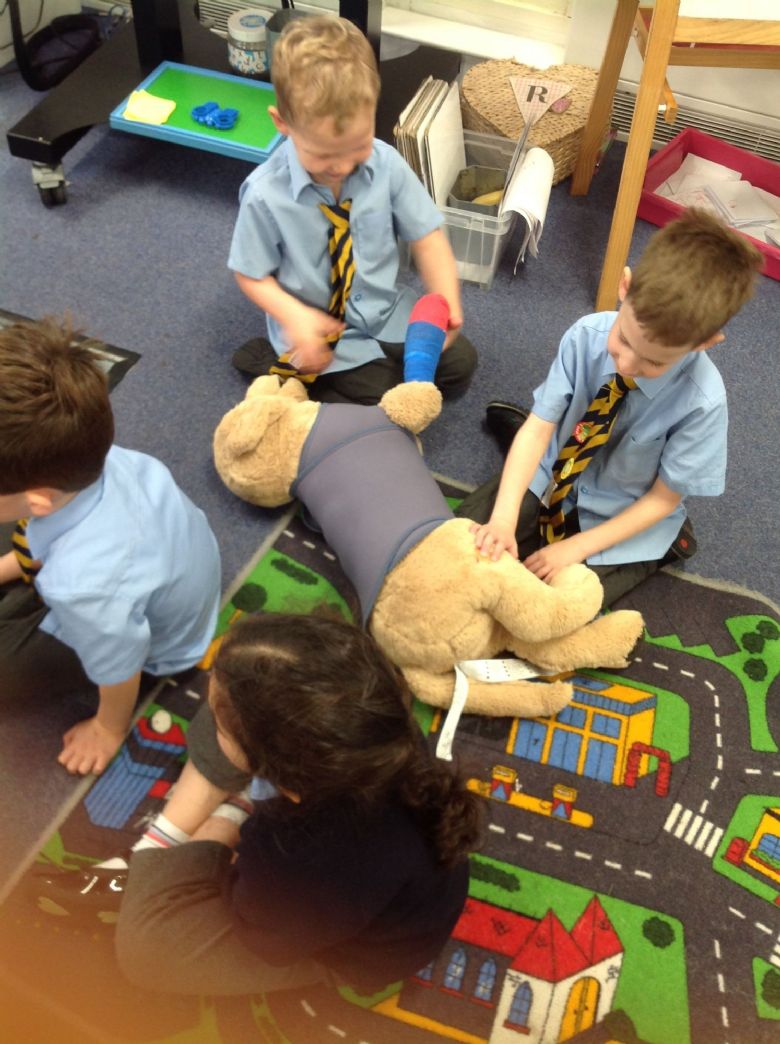 Well done for a brilliant first week back after half term Reception!
Miss Reeks.